Games
The Behemoth - We Make Games!
BattleBlock Theater - by The Behemoth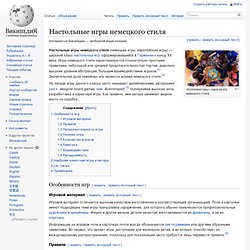 «Колонизаторы», одна из игр немецкого стиля Насто́льные и́гры неме́цкого сти́ля (немецкие игры, европейские игры) — широкий класс настольных игр, сформировавшийся в Германии к концу XX века. Игры немецкого стиля характеризуются относительно простыми правилами, небольшой или средней продолжительностью партии, довольно высоким уровнем абстракции, большим взаимодействием игроков.[1] Значительная доля семейных игр является играми немецкого стиля.[2] На западе игры данного класса часто называют дизайнерскими, авторскими (англ. designer board games, нем. Autorenspiel),[3] подчёркивая высокую роль разработчика в характере игры. Как правило, имя автора занимает видное место на коробке.
Настольные игры немецкого стиля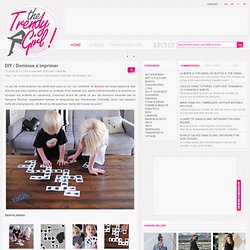 Le jeu de notre enfance ne vieillit pas pour un os ! Au contraire, le domino est aussi apprécié des chinois que des cubains, adultes ou enfants. Pour animer nos aprés-midi bronzette à la piscine ou occuper les enfants en vacances, imprimez avant de partir ce jeu de dominos proposé par la designer Rachel, également maman et blogueuse sur Handmade Charlotte.
DIY / Dominos à imprimer
Sensory toys,cheap sensory toys,sensory toys,sensory toys for children,baby sensory,sensory toy warehouse,sensory lights,sensory lighting,special needs toys,special needs toys