Web & digital
Nike Music Shoe
Le nouvel iPhone ressemble à s'y méprendre... à l'ancien iPhone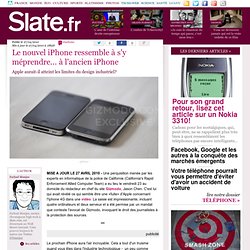 MISE A JOUR LE 27 AVRIL 2010 - Une perquisition menée par les experts en informatique de la police de Californie (California's Rapid Enforcement Allied Computer Team) a eu lieu le vendredi 23 au domicile du rédacteur en chef du site Gizmodo, Jason Chen. C'est lui qui avait révélé ce qui semble être une «fuite» d'Apple concernant l'Iphone 4G dans une vidéo. La saisie est impressionante, incluant quatre ordinateurs et deux serveux et a été permise par un mandat que conteste l'avocat de Gizmodo, invoquant le droit des journalistes à la protection des sources.
Pour son cours magistral sur l'avenir du journalisme en ligne en tant que «Hearst Digital Media Professional-in-Residence» à Columbia, Steven B.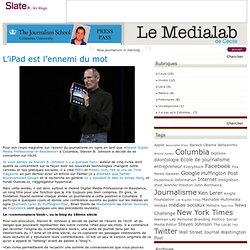 Le Medialab de Cécile » L'iPad est l'ennemi du mot
Welcome to YouTube!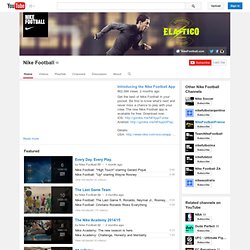 Chaîne de nikefootball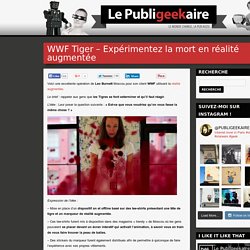 Voici une excellente opération de Moscou pour son client utilisant la réalité augmentée .
WWF Tiger – Expérimentez la mort en réalité augmentée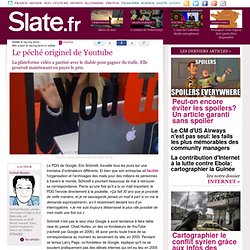 Le PDG de Google, Eric Schmidt, travaille tous les jours sur une trentaine d'ordinateurs différents.
Le péché originel de Youtube | slate
lynnemb shared http://www.viralblog.com/social-media/five-most-e
Among Teens, Texting Tops E-Mail, Facebook
How Consumers Interact with Brands on Social Networks - eMarkete
The social networking audience in the US has reached critical mass. eMarketer estimates that 57.5% of all US Internet users, or 127 million people, will use a social network at least once a month in 2010. By 2014, nearly two-thirds of Internet users will be on board. Marketers have been chasing this audience for several years, but the question remains: Do consumers notice, or care?