Spirit
S top 10 tips for super stargazers | Astronomy Essentials. Stargazing is for everybody.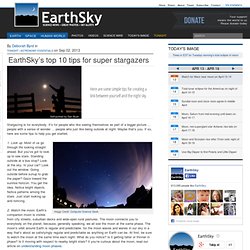 It's for people who like seeing themselves as part of a bigger picture … people with a sense of wonder … people who just like being outside at night. Maybe that's you. If so, here are some tips to help you get started. 1. Thank You, Joanna Macy. Change: Nine Simple Steps To Change. Why is it so hard to make the changes you really want to make?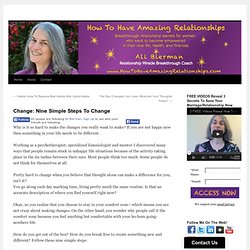 If you are not happy now then something in your life needs to be different. Working as a psychotherapist, specialized kinesiologist and mentor I discovered many ways that people remain stuck in unhappy life situations because of the activity taking place in the six inches between their ears. Most people think too much. Some people do not think for themselves at all.
Pretty hard to change when you believe that thought alone can make a difference for you, isn't it? 12 Things Happy People Do Differently. Post written by: Marc Chernoff Email by Jacob Sokol of Sensophy.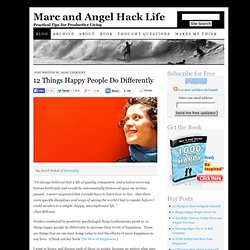 Owls Wings – Home Homework. We shape our dwellings, and afterwards, our dwellings shape us. ~ Winston Churchill We continue to explore one of the main components of the Fourth House, which is our sense of Home with a capital H.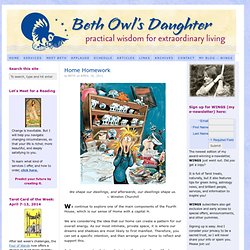 We are considering the idea that our home can create a pattern for our overall energy. As our most intimate, private space, it is where our dreams and shadows are most likely to first manifest. Therefore, you can set a specific intention, and then arrange your home to reflect and support this. Finding Happiness in Life. Success is not the key to happiness.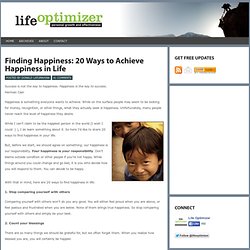 Happiness is the key to success.Herman Cain Happiness is something everyone wants to achieve.
---