Videos
Invention of Love (2010) - Animated Short Film. Draw a Stickman. Madonna - Fever. Madonna - Frozen - Official Music Video HD. Online Video Magazine. 'Dark Shadows' set-visit exclusive: Johnny Depp, Tim Burton back in black. March 23, 2012 | 12:14 p.m.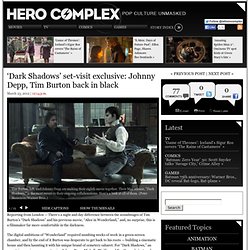 Tim Burton, left, and Johnny Depp are making their eighth movie together. Their May release, "Dark Shadows," is the most recent in their ongoing collaborations. Here's a look at all of them. (Peter Mountain/Warner Bros.) Freddie Mercury - Living on My Own.
Animation
Not music. Makings. Music. Whitney Houston - I Wanna Dance With Somebody (Who Loves Me) Things. Foster The People - Call It What You Want. Kylie Minogue Come Into My World.
---