Resources
4. Quelques applications et outils RDF
From MIKE2.0 Methodology
Semantic Enterprise Composite Offering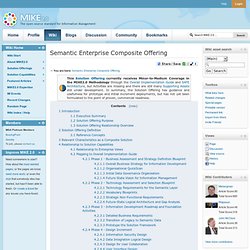 Structured Dynamics
Exporter ses données en RDF
janvier 18th, 2010 · 4 Comments · Vous êtes l'entier propriétaire des données que vous produisez sur pearltrees. A tout moment, vous pouvez récupérer votre organisation du web dans un format standard qu'est le RDF.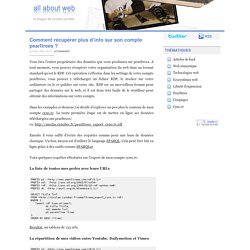 RDF Schemas Directory
RelFinder - Interactive Relationship Discovery in RDF Datasets
Generating RDF from data.gov - Data-gov Wiki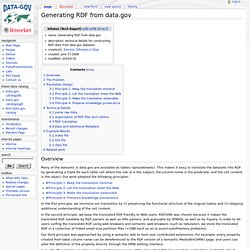 From Data-gov Wiki Overview
Now that we've published nearly 10,000 of our tags as Linked Open Data, you're probably wondering what kind of cool applications you can build with this data.