Free resources
Plan a short story with the setting details, point of view, characterization, genre, and a graph of the plot. Wordle.net creates these colorful, attention grabbing graphics from word lists you supply. This wordle image was created from a list of springtime words, but there are many possibilities.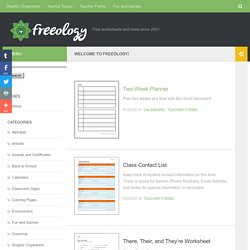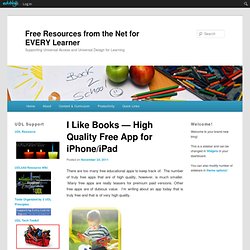 There are too many free educational apps to keep track of. The number of truly free apps that are of high quality, however, is much smaller. Many free apps are really teasers for premium paid versions.
I Like Books — High Quality Free App for iPhone/iPad
The Cat in the Hat Knows A Lot About That!
Since 2003, The Free Library has offered free, full-text versions of classic literary works from hundreds of celebrated authors, whose biographies, images, and famous quotations can also be found on the site. Recently, The Free Library has been expanded to include a massive collection of periodicals from hundreds of leading publications covering Business and Industry, Communications, Entertainment, Health, Humanities, Law, Government, Politics, Recreation and Leisure, Science and Technology, and Social Sciences. This collection includes millions of articles dating back to 1984 as well as newly-published articles that are added to the site daily. The Free Library is an invaluable research tool and the fastest, easiest way to locate useful information on virtually any topic. Explore the site through a keyword search, or simply browse the enormous collection of literary classics and up-to-date periodicals to find exactly what you need.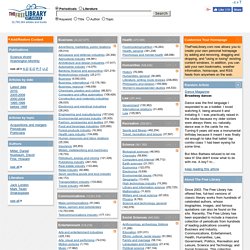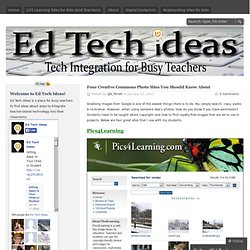 Four Creative Commons Photo Sites You Should Know About Grabbing images from Google is one of the easiest things there is to do. You simply search, copy, paste. A no-brainer.
We've rounded up a great collection of highly detailed and beautiful free icon sets for use in web and graphic design projects. Sushi – Download here Playground – Download here MediaLoot Icons – Download Here Pentax camera – Download Here Hoya Imperial – Download Here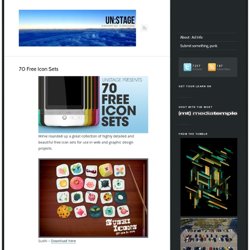 recreational-resource-guide
play-area-blueprint
Visual Accommodations
Free Primary Teaching Resources Lots of Free Teaching Resources for Primary Teachers. These teacher resources have Free Lessons to programs for the Primary Teacher. Everything an Elementary Teacher needs to teach great lessons to children, Take a Review on YouTube of these Resources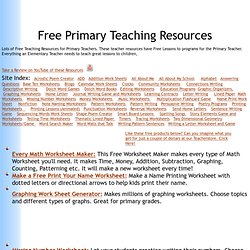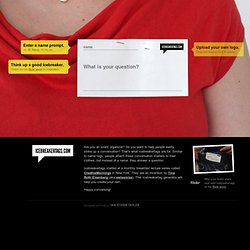 Are you an event organizer? Do you want to help people easily strike up a conversation? That's what Icebreakertags are for. Similar to name tags, people attach these conversation starters to their clothes, but instead of a name, they answer a question. Icebreakertags started at a monthly breakfast lecture series called CreativeMornings in New York.