How to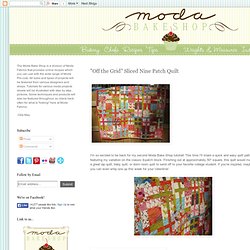 I'm so excited to be back for my second Moda Bake Shop tutorial! This time I'll share a quick and easy quilt pattern featuring my variation on the classic 9-patch block.
"Off the Grid" Sliced Nine Patch Quilt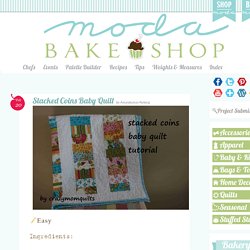 Stacked Coins Baby Quilt
2 charm packs-Soiree by Lila Tueller 1 1/2 yards white fabric for sashing/borders 1/2 yard fabric for binding 1 1/2 yards of fabric for backing batting that measures 44" x 55" quilting thread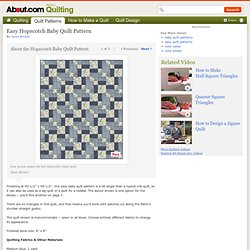 Hopscotch Quilt - Make a Baby Quilt or Toddler Quilt
Finishing at 40-1/2" x 48-1/2", this easy baby quilt pattern is a bit larger than a typical crib quilt, so it can also be used as a lap quilt or a quilt for a toddler. The layout shown is one option for the blocks -- you'll find another on page 3.
Pattern: Hide and Seek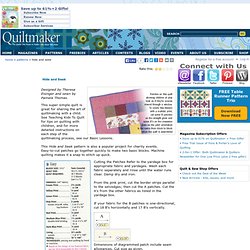 Designed by Theresa Eisinger and sewn by Pamela Thomas.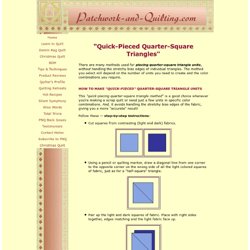 Quick-Pieced Half-Square Triangles
There are many methods used for piecing quarter-square triangle units , without handling the stretchy bias edges of individual triangles.
so what makes it SUPER easy???
p.s. i quilt: disappearing 9-patch tutorial. {the SUPER easy way.}