Garnshops gemischt
Beate Schilb | Wolle und mehr
Onlineshop für Wolle & Garne Wollkontor Erlangen
Elann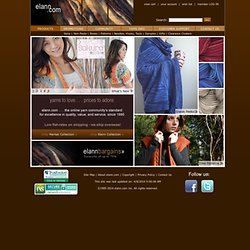 Products Promotions Community Yarn Info Customer Support Contact Us Yarns | Yarn Packs | Books | Patterns | Needles, Hooks, Tools | Samples | Gifts | Clearance Clusters Site Map | About elann.com | Copyright | Privacy Policy | Contact Us This site was last updated on: 4/8/2014 9:00:00 AM ©1995-2014 elann.com inc.
[Pierrot Yarns]
Die WollLust -
Welcome visitor! Would you like to login? Or would you like to create a new account ? Dies ist die Standardinstallation von xtcModified.
das WollMobil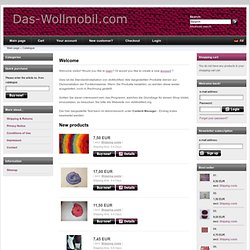 Die WollLust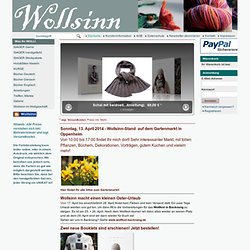 Sonntag, 13. April 2014 - Wollsinn-Stand auf dem Gartenmarkt in Oppenheim Von 10:00 bis 17:00 findet Ihr mich dort! Sehr interessanter Markt, mit tollen Pflanzen, Büchern, Dekorationen, Vorträgen, gutem Kuchen und vielem mehr! Hier findet Ihr alle Infos zum Gartenmarkt! Wollsinn macht einen kleinen Oster-Urlaub Vom 17.
Wollsinn -
Wolle
eunomia Wolle und Handarbeiten
Das bietet ihnen Garne in vielen Qualitäten von Alpaka, Angora, Baumwolle, Seide, Merinowolle... bis hin zu vielen Sockengarnen der Firma und .
Emslädchen
Wollknolle.de
Get Knitted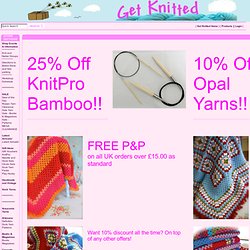 Made from beautiful hardwood with steel ball tipped pins. Eash board has patented recessed knitting surface for ease of lifting the yarn and adjustable wood spacers of 1/2, 1, 1-1/2" settings to acheive many different gauges. The steel pins are spaced 5/16" apart for easy knitting.
(natürlich gratis!) (außer es klappt vom Gewicht oder der Größe her nicht -> evtl. Ausland, Büchersendung, Brief) Liebe Kundinnen/Kunden,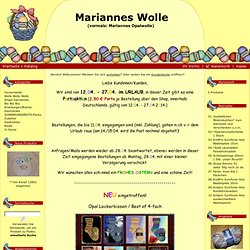 Mariannes Wolle: (Versand von Wolle Sockenwolle Opalwolle Pulliwolle Strickzubehör Strickanleitungen Strickzeitschriften. Info zum Frühchenstricken)