Garnshops gemischt
Beate Schilb | Wolle und mehr
Onlineshop für Wolle & Garne Wollkontor Erlangen
Elann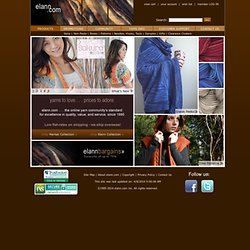 Products Promotions Community Yarn Info Customer Support Contact Us Yarns | Yarn Packs | Books | Patterns | Needles, Hooks, Tools | Samples | Gifts | Clearance Clusters Site Map | About elann.com | Copyright | Privacy Policy | Contact Us This site was last updated on: 4/8/2014 9:00:00 AM ©1995-2014 elann.com inc.
[Pierrot Yarns]
Die WollLust -
Welcome visitor! Would you like to login? Or would you like to create a new account ? Dies ist die Standardinstallation von xtcModified.
das WollMobil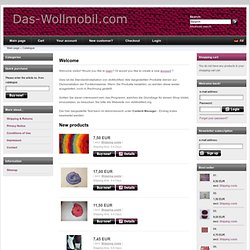 Die WollLust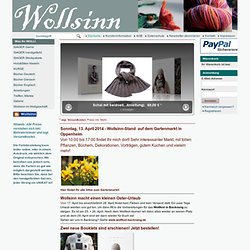 Neue Kurse bei Wollsinn Domino-Stricken und Stricken mit handgefärbten Garnen! Zwei neue Booklets sind erschienen! Jetzt bestellen! Weich, warm und ein echter Hingucker ist dieser Schal mit beidseitigem Zopfmuster.
Wollsinn -
Wolle
Onlineshop Hamburger Wollfabrik
eunomia Wolle und Handarbeiten
Das bietet ihnen Garne in vielen Qualitäten von Alpaka, Angora, Baumwolle, Seide, Merinowolle... bis hin zu vielen Sockengarnen der Firma und .
Emslädchen
Wollknolle.de
Get Knitted
(natürlich gratis!) (außer es klappt vom Gewicht oder der Größe her nicht -> evtl. Ausland, Büchersendung, Brief) Liebe Kundinnen/Kunden,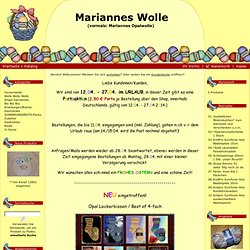 Mariannes Wolle: (Versand von Wolle Sockenwolle Opalwolle Pulliwolle Strickzubehör Strickanleitungen Strickzeitschriften. Info zum Frühchenstricken)