Recipes
Kålpudding a la Stina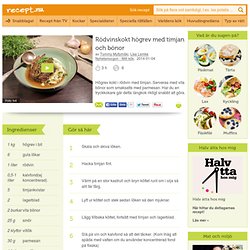 Rödvinskokt högrev med timjan och bönor (kock Tommy Myllymäki)
Kock: Tommy Myllymäki » , Lisa Lemke » TV: Nyhetsmorgon - Mitt kök » Högrev kokt i rödvin med timjan. Serveras med vita bönor som smaksatts med parmesan. Har du en tryckkokare går detta långkok riktigt snabbt att göra.
Det må hända att jag är tidigt ute med julfirandet – och i så fall beror det på två saker. Redan i augusti satt jag med julbroschyrer och julrecept åt mina kunder. Det kändes lite märkligt att retuschera julskinkor och pastejer när solen sken utanför och man satt i shorts och jobbade. Den andra anledningen är att jag tycker julen är lite för kort. Vintern däremot är lång och kall – och det är lite där det hänger ihop.
Janssons Frestelse – Klassisk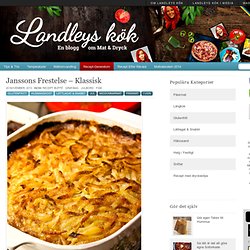 Först det viktigaste, öppna burkarna men häll inte ut spadet som ansjovisen simmar i – det är kanske den viktigaste kryddan i en Janssons frestelse. Mjuka löken i en kastrull utan lock med en klick smör, salta lite så tar löken inte färg. Fuska inte med fulgrädde som innehåller E 407 nu.
nyheter & tips: Världens godaste Janssons frestelse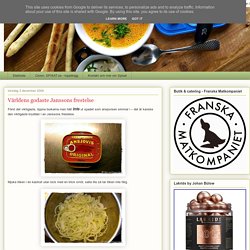 Recept på god mat till vardag och fest.
Korvgryta med mycket smak! - Recept från Mitt kök - Mitt Kök | Recept | Mat | Bloggar | Vin | Öl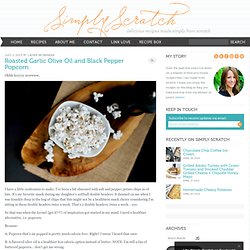 Ohhh heyyyy nowwww. I have a little confession to make. I've been a bit obsessed with salt and pepper potato chips as of late. It's my favorite snack during my daughter's softball double headers. It dawned on me when I was knuckle deep in the bag of chips that this might not be a healthiest snack choice considering I'm sitting in these double headers twice a week. That's 2 double headers, twice a week… oye.
Roasted Garlic Olive Oil and Black Pepper Popcorn
Who likes picnics? I do, I do! When Jeff and I lived in Ann Arbor, we went on picnics at Gallup Park all the time – we'd ride our bikes, then relax by the Huron River, and try to resist the urge to feed the dozens of families of geese with their goslings. One time, against our better judgement, we tossed them some crackers. Well, what happened next made us both feel terrible – two families of geese came over to chow down. One family had 8 babies, and the other had 10.
grilled chicken sandwiches with green goddess sauce #sundaysupper | Foxes Love Lemons | Recipes and Detroit Restaurant Reviews by Lori Yates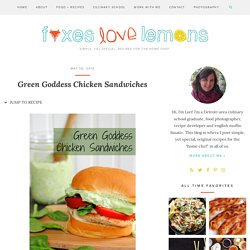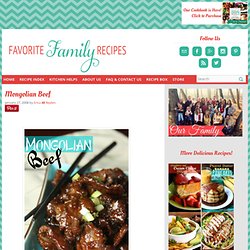 I LOVE P.F. Changs but it can be a little pricy for what you actually get. I have been making this recipe for YEARS now and I always get rave reviews.
Creatively Paleo - Paleo Recipes for the whole family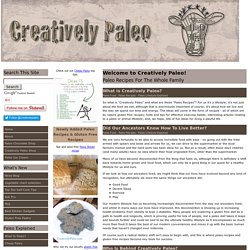 What is Creatively Paleo? Paleo Food - Paleo Recipes - Paleo Lifestyle Explored So what is "Creatively Paleo" and what are these "Paleo Recipes"?
Bempas Thailändska kokbok No 1
A Special Meal for my Valentine
My husband is a great romantic. Seriously great. He surprises me all the time with his thoughtfulness and surprises, notes on the car or mirror, flowers at random times, having a glass of wine ready for me when I come home from a stressful day.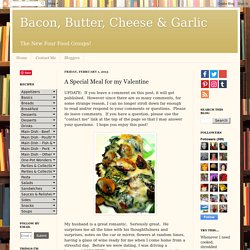 Laughing Cow Alfredo Sauce Recipe
Lemon & Dill Chicken Recipe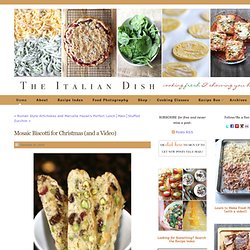 The Italian Dish - Posts - Mosaic Biscotti for Christmas (and a Video)
I made 225 biscotti yesterday for Christmas. Yes, it took a long time, but it was so very worth it. These Mosaic Biscotti are so beautiful and just look like Christmas to me.
Outback Style Baked Potato
Quick & Easy Recipes – Cream Cheese Monkey Bread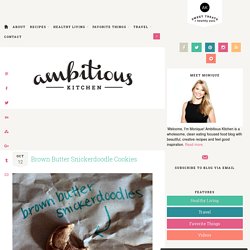 Oh hey there. It's finally Friday and I couldn't be happier! Why?
Brown Butter Snickerdoodle Cookies | Ambitious Kitchen
One of my greatest joys in life is making vegetables taste good to other people. When someone is especially excited about a tasty piece of zucchini I made, I am a happy girl. You're already rolling your eyes I know, but stay with me. Zucchini and carrot "fries" are my quiet specialty.
in the kitchen with: alexis and courtney's chai tea s'mores
What will you think of me once I confess that I've never had a s'more? I like all the flavors, but why have I never had one? Well, we aren't going to figure that out today, but there's no time like the present for me to make these and see what all those kids were squealing about in 4th grade!
Although many people see bread as one of appetizers on the dinner table, you can turn the bread into a dessert or an after school snack for your kids as well. As a blueberry lover, I add them into my smoothie or desserts all the time. Blueberry cream cheese bread and lemon blueberry bread are two of my favorite bread recipes.
Blueberry Cream Cheese Bread | JuJu Good News
The Happy Lil' Homemaker: Cream Cheese Filled Chicken
Is there anything more satisfying than a perfectly seasoned steak cooked to your exact liking? For a meat-lover like me, there is not. Unfortunately it can be hard to get that steakhouse taste at home, unless you know a couple of culinary secrets. Here is my tried and true method for cooking steaks. Once you start making them this way, you will never go back to your old habits!
{meeeeeeeeeaaaat} How To Cook Steaks On Your Stovetop That Taste Better Than in a Fancy Restaurant | off the (meat)hook
Amuse Bouche: Restaurant Style
Lick The Spoon: Caramel Creme Cinnamon Puffles
My Colombian Recipes | Colombian Food and International Flavors