Recept
LCHF frukostbröd. Recept - Inläggningar - Underkategorier och recept. Sill med vodka och lime får en god smak av lime och lite bett av vodkan.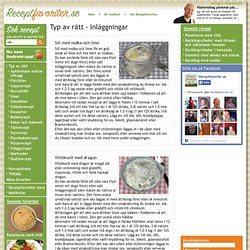 Du kan använda färsk sill (ska vara fryst minst ett dygn först) eller salt inläggningssill (den måste du vattna ur innan över natten). Det finns också urvattnad saltsill som ska läggas in med ättikslag först eller sk minutsill som bara är att in lägga direkt med den smaksättning du önskar ex. lök och 1-2-3 lag nedan eller gräddfil och vitlök till vitlökssill. Hemgjord syltlök inlagd lök. Inlagd sill strömming Inlagd och gravad sill och strömming.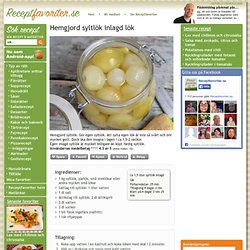 Grundrecept på gravad och inlagd sill du gör själv av färsk sill eller strömming. Sillen kan sedan smaksättas som du vill. My Fridge Food - Recipes you already have in your Fridge. One of my favorite things … Pretzel Rolls « STRESSCAKE. It started with a burger.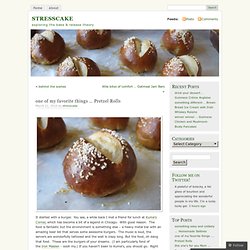 You see, a while back I met a friend for lunch at Kuma's Corner, which has become a bit of a legend in Chicago. With good reason. The food is fantastic but the environment is something else – a heavy metal bar with an amazing beer list that serves some awesome burgers. Cauliflower Crust Pizza. A co-worker of mine is currently on a special diet and has been experimenting with several low-carb dishes.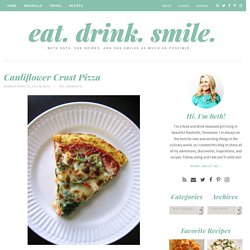 One day a few weeks ago, she dropped by my office to tell me about a recipe she'd found – pizza crust made of cauliflower! Yes, it sounded a little strange, but I was definitely intrigued. Since she's a culinary school graduate and enjoys food as much I do, I trust her judgement and wanted to try it. She offered to bring a piece to the office the next day for me to sample and even day-old and reheated, it was really good! My husband is a pizza fanatic, so this new discovery was particularly exciting. Salt & Turmeric: Cheesy Garlic Biscuits.
---