Design Resources
A really well designed user interface is one that goes unnoticed by the user, whereas a poorly designed user interface forces the user to pay attention to it instead of the content. Users come to ... read more If you have searched images on Google recently, you might have noticed the interesting expanding preview for a larger image when you click on a thumbnail.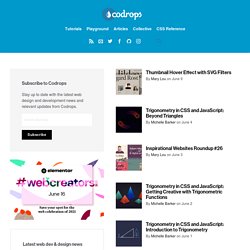 Web Design Tutorials
Creative Suite Podcast: Designers - Discover Adobe Kuler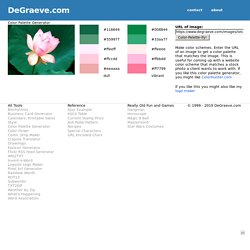 Color Palette Generator URL of image: Make color schemes. Enter the URL of an image to get a color palette that matches the image.
How To Use Photos To Sell More Online - Smashing Magazine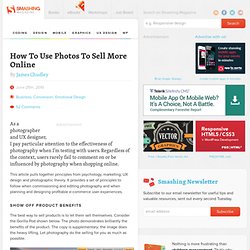 As a photographer and UX designer, I pay particular attention to the effectiveness of photography when I'm testing with users. Regardless of the context, users rarely fail to comment on or be influenced by photography when shopping online. This article pulls together principles from psychology, marketing, UX design and photographic theory. It provides a set of principles to follow when commissioning and editing photography and when planning and designing profitable e-commerce user experiences.