Plastic Bottles
Rosenbaum » ROSENBAUM RESPONDE: LDL #48 – Horta vertical
Amigos, Recebi muitos e-mails e comentários em todas as nossas redes (Blog, Twitter e Facebook) perguntando sobre como fazer a horta vertical de garrafas PET, da casa da Família Rodrigues, no Lar Doce Lar #48, em Itaim Paulista, SP.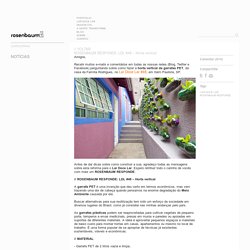 Thailand is ready for a flood
David Edgar, "Green Fiesta Jellyfish Lamp" The people of the United States alone toss out millions of plastic bottles every hour, and in a year, enough plastic film to shrink wrap Texas (which would be both a hilarious and horrifying feat.)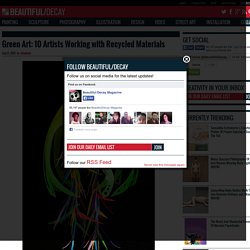 Beautiful/Decay Cult of the Creative Arts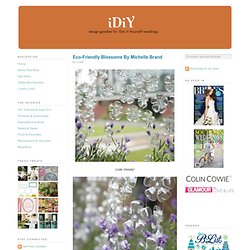 Look closely!
These recycled plastic bottle bricks are more affordable and durable than traditional bricks Photo from flickr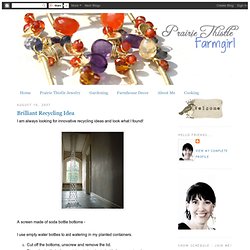 Brilliant Recycling Idea
I am always looking for innovative recycling ideas and look what I found! A screen made of soda bottle bottoms - I use empty water bottles to aid watering in my planted containers. Cut off the bottoms, unscrew and remove the lid.Place the bottle in the container to be planted with the screw top down.Add peat moss inside the bottle and then surround the bottle with potting mix to hold upright.
Petal Drops at Firebox.com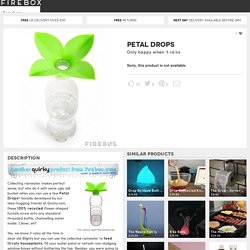 Fits neatly onto the bottle top Collecting rainwater makes perfect sense, but why do it with some ugly old bucket when you can use a few ?
The last time I forgot to water my outdoor potted plants and discovered them completely wilted and hanging on the cusp of near death, I decided it was time to take action. Some of the plants on my deck receive a full, searing sun all day long during the hottest mid summer days. While these plants thrive under such conditions if properly taken care of, they will die quickly if they don't receive enough water.