Artists
what
I don't recall where I first came across Paper Couture, a lovely paper goods shop in Paddington, Sydney, but oh how I wish I was winging my way there right this minute. Taking in a bit of summer warmth would be heavenly for this northern-hemi girl, but so would a chat with the boutique's owner, paper artist Jo Neville. Jo with her globe stitched from mapsphoto: Jillian Leiboff Paper Couture is known for its bespoke stationery (a new word for me - bespoke means custom-made) ... correspondence, weddings, and events. In addition to working with beautiful papers, Jo delights in adding a touch of sewing thread to her simple, but elegant designs from time to time.
Paper Couture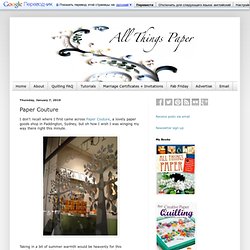 Papier à êtres
For the Boston Cyberarts Festival, Bostonian Brian Knep, who has been making some of the most exciting new media art hereabouts, presents a group of video-installations-in-progress at Boston's Judi Rotenberg Gallery. "Frog Triplets" (at left) is a non-repeating video projected on the gallery wall showing three silhouetted frogs lined up side by side at the bottom of what looks like a competition swimming pool with blurry floating lane markers. As a blurry horizontal stripe repeatedly wipes up the image, gets to the top and then starts up from the bottom again, the frogs fidget, and seem to poop, but actually they are sprouting tails. Now and again one leaps upward, briefly becoming a translucent veiny limbless tadpole, before falling back down and becoming a frog again. His non-repeating video installation "Frog Time" (below) is similar, but it shows just one frog in lanes oriented horizontally.
aesthetic.gregcookland.com/2007_04_22_archive.html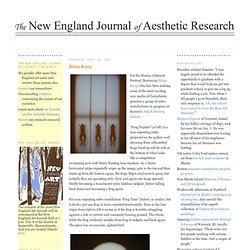 Cool Paper Wigs | Design 2.0 Reader
designers nikki salk and amy flurry collaborate together as paper cut project to produce elaborate hand made paper creations like these unusual wigs. the wigs were commissioned by a clothing store and are made using paper and nothing but paper. some designs try to mimic real hair styles like 'pigtails', while others take a more surreal approach, like 'ice cream cone'. overall the project take a different approach to wigs, using an unusual material. http://www.paper-cut-project.com
Cloud Lamps by Yu Jordy Fu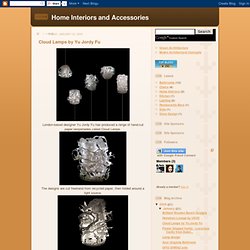 London-based designer Yu Jordy Fu has produced a range of hand-cut paper lampshades called Cloud Lamps. The designs are cut freehand from recycled paper, then folded around a light source. .Three Cloud Lamp chandeliers by Yu Jordy Fu are on display as part of festival In From the Cold at the Southbank Centre in London. More information on Yu Jordy Fu's blog The Cloud Lamps are available to buy from the designer's website.Here's some more information from Yu Jordy Fu:
paper cut art
Attack of the Kraken
ps-your-so-cool.jpg (960×1280)
Many of the parenting/design blogs are talking about the latest issue of small magazine. I am most struck by the 3D paper cut illustrations done by Jayme McGowan. Here she talks about how she started -- she was trying to quit smoking and needed a new obsessive habit to distract her. Just take a gander at her first project: You can buy her prints -- and sometimes even the originals!
crooked house: Jayme McGowan's 3D Cut Paper Illustrations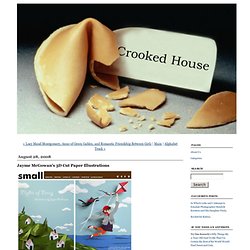 Large 25x50 cm
Derives from the Greek term for the ancient Egyptian writing material, paper as we call it today is being used for many purposes. From writing a simple note to advertising media, the paper it self become very important in our life. Furthermore, paper can also be used as decorations. Papercut for example, is a simple paper decoration. Though, when it comes to creative ideas they will no longer look simple. Instead, these stunning papercut artwork will leave you with praise.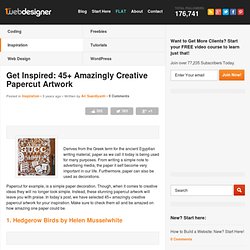 Get Inspired: 45+ Amazingly Creative Papercut Artwork
I Love Dust
supersonic electronic / art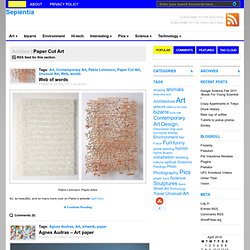 Archive | Paper Cut Art
Tags: Art, Contemporary Art, Pablo Lehmann, Paper Cut Art, Unusual Art, Web, words Web of words Posted on 02 May 2010 by admin Pablo Lehmann: Paper Artist
Book Of Art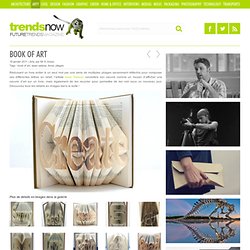 Réduisant un livre entier à un seul mot par une série de multiples pliages savamment réfléchis pour composer ses différentes lettres en relief, l'artiste Isaac Salazar considère son oeuvre comme un moyen d'afficher une oeuvre d'art sur un livre, mais également de les recycler pour permettre de les voir sous un nouveau jour. Découvrez tous les détails en images dans la suite ! Plus de détails en images dans la galerie Credits & copyright Isaac Salazar – via
I - N E V E R - K I S S E D - A - D O G
空気の器 (KANAZAWA 21) « TORAFU ARCHITECTS トラフ建築設計事務所
Back to Basics on the Behance Network
Hello, thanks for coming and stopping by! I am offering papercut items. All of my items were handmade.
papercutdiecut by papercutdiecut on Etsy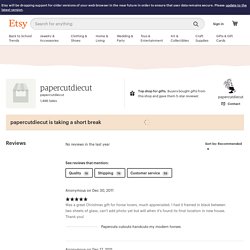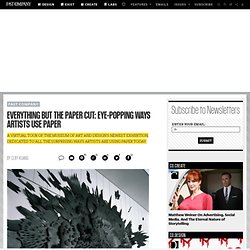 In the year since the Museum of Art and Design reopened in its new digs on Columbus Circle, they've been delivering consistently compelling shows--from punk-rock lace to radical knitting experiments. The newest, "Slash: Paper Under the Knife", opened last weekend and runs through April 4, 2010. The focus is paper--and the way contemporary artists have used paper itself as a medium, whether by cutting, tearing, burning, or shredding.
If a picture is worth a thousand words... these are made from thousands more. "My work reflects society's obsession with beauty in advertising; images that bombard us daily. I re-imagine those pictures and reuse the paper in my work. My mosaics portraits are a purposeful intermix of images and text -found in advertising - on postcards, packaging, junk mail, etc. I hand cut, sort and manipulate thousands of pieces to assemble a a newly envisioned portrayal of beauty - an eclectic and highly textured portrait, utilizing materials that would otherwise go to waste." - Sandhi Schimmel Gold
Schimmel Art
Dawn Ng's Paper Planes | magical urbanism
About Open Widget Area Magical Urbanism, a website about urbanization, design and social change, is maintained by Mike Ernst.
Paper cuts - Rolls on the Behance Network