Science
Online Climate Data Directory
National Council for Science and the Environment (NCSE)
Michigan Sea Grant: Enhancing the sustainability of Michigan's coastal communities, residents, and businesses through research, outreach and education.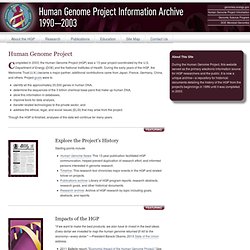 ." —President Barack Obama, 2013 State of the Union Address Completed in 2003, the Human Genome Project (HGP) was a 13-year project coordinated by the U.S. Department of Energy (DOE) and the National Institutes of Health. During the early years of the HGP, the Wellcome Trust (U.K.) became a major partner; additional contributions came from Japan, France, Germany, China, and others.
(As reported by Don J. Miller in United States Geological Survey Professional Paper 354-C, Giant Waves in Lituya Bay, Alaska, 1960) Account of Howard G. Ulrich Mr. Ulrich and his 7-year-old son, on the Edrie, entered Lituya Bay about 8:00 p.m. and anchored in about 5 fathoms of water in a small cove on the south shore.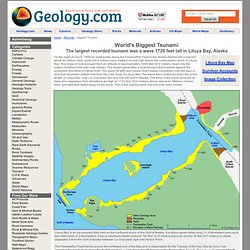 World's Biggest Tsunami | 1720 feet-tall - Lituya Bay, Alaska
Comment on How Cognitive Science Can Improve Your PowerPoint Presentations I'd like to address some of the visibility issues brought up. I go back to the days of using 35mm slides (and before). The best rule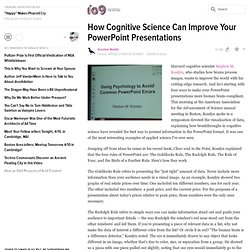 Applied Cognitive Science: How Cognitive Science Can Improve Your ...
Reaction Time
Human egg makes accidental debut on camera - being-human - 11 June 2008