Participation / collaboration
Ioby | ioby brings environmental projects to life, block by block. Platform for Sustainable and Just Cities. 2 April 2012 New Online Platform for Sustainable and Just Cities Urb.im, a recently launched social platform, connects people and organizations invested in developing just and sustainable cities.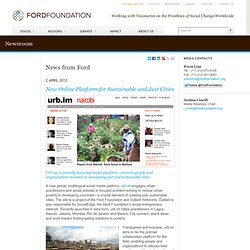 A new global, multilingual social media platform, urb.im engages urban practitioners and social activists in focused problem-solving to reduce urban poverty in developing countries—a crucial element of creating just, sustainable cities. CAS : les effets de quartier. La veilleuse, naissance et maturation d'un concept. Billet publié par Flore Berlingen dans la catégorie Tags: Design , expérimentation , Territoires en résidences Il y a un an, Perrine Boissier participait à la résidence "Habiter ensemble" organisée par la 27e Région dans le quartier de Wazemmes, à Lille.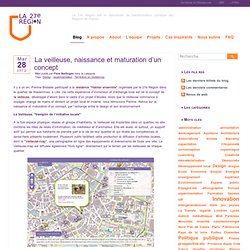 De cette expérience d'immersion et d'échange local est né le concept de la veilleuse, développé d'abord dans le cadre d'un projet d'études. Alors que la Veilleuse commence à voyager, change de mains et devient un projet local et incarné, nous retrouvons Perrine.
Partizaning. Projets. This Big City | Sustainable Thinking | actions de concertation citoyenne. Crowdfunding. Jouer dans la ville.
---