Tryck_tips
Postcards | Personalise and print glossy 6" x 4" Postcards. We know everything is digital now, but it's hard not to love proper mail.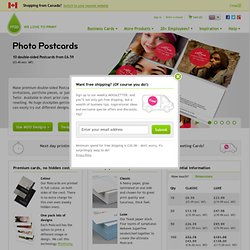 You remember, the kind delivered by a friendly postman - the kind that isn't a promo flier from the local curry house. That's why we make Postcards. They're printed on thick, heavy paper, in short print runs, at an affordable price. Just like our other products, there's the option to print a different image on every one (a process we call 'Printfinity'). Home. Tryckskolan från JagSyns.se – Din trycksakspartner på nätet… |Flyers, Posters, Folders, Reklamblad, Banderoller, Tidskrifter, Affischer, Broschyrer, Visitkort, Kuvert, Brevpapper. Hur hittar du här?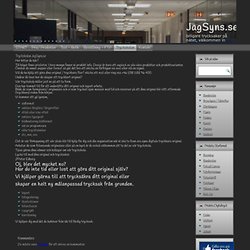 Till höger finns prislistor. I övre menyn finner ni produkt info. Dessa är bara ett axplock av alla våra produkter och produktvarianter. Broschyrer - DigitalTryckNu.se. Power of Print | Det tryckta mediets roll i en digital värld. Prover & Dummies. Med rätt papper kan du förstärka och förtydliga trycksakens budskap.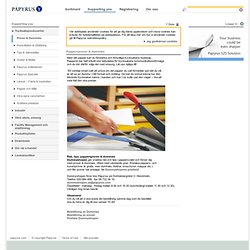 Papperet har helt enkelt stor betydelse för trycksakens kommunikationsförmåga och du bör därför välja det med omsorg. Låt oss hjälpa till! Ett verkligt smart sätt att pröva om det papper du valt förmedlar just det du vill, är att se en dummy i rätt format och omfång. Då kan du också känna hur den blivande trycksaken känns i handen och kan t ex kolla vad den väger – bra att veta ifall den ska postas. Tryckeriofferter - Offertförfråger - Intresserade leverantörer skickar in offerter som du kan utvärdera. Grattis till CGP-certifieringen, EO! - EO Grafiska.
---