Recruitment
Top 10 Things to Do Before and After a Job Interview - Jobacle.com BLOG - Career Advice Blog
Interviewing for a new job can be a nerve-wracking experience, even without a slow job market adding additional layers of stress to your mental state. With unemployment hovering around 8% according to the Department of Labor, competition remains fierce for each job opening. As an interviewee, you want to make sure that everything you say is professional and informative, interesting enough to set you apart yet not so unusual that you are turned down. By following these key tips, you'll be able to present yourself in the best possible light and improve your interview process. 5 Tips for Interview Preparation Whether applying for a marketing position in Spokane, WA or IT jobs in Philadelphia, PA, you will want to give yourself the best possible chances.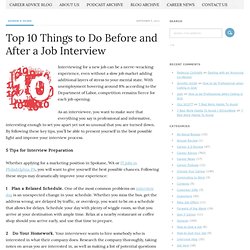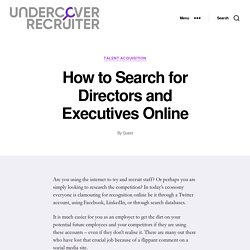 Are you using the internet to try and recruit staff? Or perhaps you are simply looking to research the competition? In today's economy everyone is clamouring for recognition online be it through a Twitter account, using Facebook, LinkedIn, or through search databases. It is much easier for you as an employer to get the dirt on your potential future employees and your competitors if they are using these accounts – even if they don't realise it. There are many out there who have lost that crucial job because of a flippant comment on a social media site. More on this at How Employers Screen Candidates on Social Media (Infographic) .
How To Search for Directors and Executives Online
(7) Nicole Jensen's CV Pitch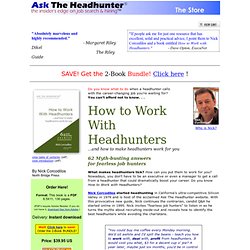 Ask The Headhunter Store
Don't blow it when a headhunter calls: Learn how to advance on opportunities, control the risks, and manage the experience. How should I qualify a headhunter? Recruiters, agencies, coaches, headhunters—which ones are the real deal, and which are the quacks? Nick reveals the gotchas, explains how to turn a phone call into a long-term source of opportunities, and how to avoid disappoinment.
Annalie Killian - Director of Innovation ... - Sydney, Australia | Indeed.com Resume
Job Search in Hong Kong | Find Jobs, Recruit Talent & Career Resources – Recruit
Career News新舊媒體大搞作 打造全方位求職增值平台 近年出版業風起雲湧,免費報章突破了傳統報章的框框,多媒體改變了市民大眾的閱讀習慣,而傳統招聘媒體亦受到新媒體的衝擊。作為全港第一份免費招聘刊物,Recruit正... Career News建造業型男淑女 地盤奇遇記 後生仔女以往不願加入建造業,男的怕一身臭汗無女仔吼,女的怕變粗聲粗氣男仔頭。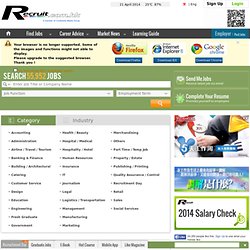 Monster Hong Kong - Jobs in Hong Kong, IT Jobs, Sales Jobs
Jobs, Job Search and Recruitment in Hong Kong | Job Tips, Career Resources | CTgoodjobs.hk powered by Career Times Online Limited