Art
Featured Geek Artist: Coran "Kizer" Stone - This Art is Awesome! There are so many artists in the world that do such great work, we want to try and give exposure to as many of them as we can so we've starting a Featured Artist column that will focus on one artist, and a collection of their work.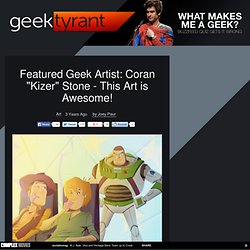 This week we featured two pieces of Geek Art from Deviant Art user Kizer180 also known as Coran "Kizer" Stone, and . These are just a couple of pieces from the artist awesome collection of work. I love this guys stuff, and I dig his style. Analytical Figure Drawing SP08. Mindblowing dual monitor desktop wallpapers - High resolution | Pokkisam blog. As we all give importance to good looking cloths; same kind of importance given to the desktop wallpapers also.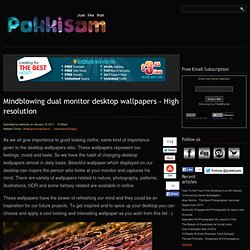 These wallpapers represent our feelings, mood and taste. So we have the habit of changing desktop wallpapers almost in daily basis. Beautiful wallpaper which displayed on our desktop can inspire the person who looks at your monitor and captures his mind. There are variety of wallpapers related to nature, photography, patterns, illustrations, HDR and some fantasy related are available in online. These wallpapers have the power of refreshing our mind and they could be an inspiration for our future projects. Spotlight: Batman.
In The Spotlight is a weekly showcase of art created with a particular iconic character in mind.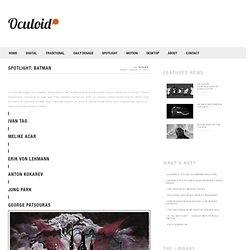 These characters, fictional or real, are from famous literature, film, or various other forms media. What they all have in common is that they have an impact on artists and provide them with inspiration. Enjoy a new showcase every Friday! Mondo and Olly Moss Unveil Three Stunning 'Star Wars' Posters « FirstShowing.net. By Ethan Anderton December 17, 2010Source: Wired We've featured some great work from artist Olly Moss as he's crafted some of the most stunning alternate posters for various films.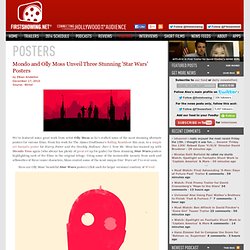 From his work for The Alamo Drafthouse's Rolling Roadshow this year, to a simple yet fantastic poster for Harry Potter and the Deathly Hallows: Part I. Now Mr. Moss has teamed up with Mondo Tees again (who always has plenty of great art up for grabs) for three stunning Star Wars posters highlighting each of the films in the original trilogy. Link_SS. 30 Free Vector Shield EPS Packs for Download. Dec01 by admin Shield vector graphic images are one of the best design concept , which can be used for many different art work .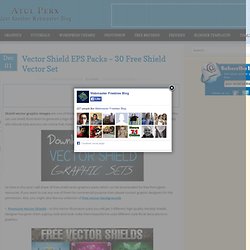 You can use shield illustration to generate a logo of any team or you can also use them to create a unique signs .
---