Photography
12:31
The winners have been named in the 2013 National Geographic Photography contest. As a leader in capturing our world through brilliant imagery, National Geographic sets the standard for photographic excellence. Professional photographers and amateur photo enthusiasts from over 150 countries submitted more than 7000 entries. Photographs were entered in three categories: people, places and nature. The competition was judged on creativity and photographic quality by a panel of experts comprising of National Geographic magazine Senior Photo Editor Susan Welchman; and documentary photographers Stephanie Sinclair and Ed Kashi. View the winning images and honorable mentions here.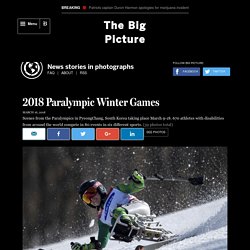 The Visible Human Project - Visible Gallery
Ann Woo, Photographer
Course | NiPhoto
Posted by Shay in Photos on September 30th, 2009 So last Friday we had a nude photography session. Nude photography is different. And not just because the model doesn't have clothes on. Suddenly, the entire body is your subject. When what you see is pretty much what you get, the beauty of the photographs comes from the angles, the light and shades falling on your subject, the unique cropping of frames (where sometimes you can't even tell who or even what is photographed) and generally speaking – your creativity.