Photography
Editors' Picks Check out our newest extraordinary panoramas, hand-picked by our staff and published by the best photographers in the world every day on 360Cities. Take a look...
12:31
The 2014 National Geographic Traveler Photo Contest has begun. Photographers from around the world can submit their photos in the four categories: Travel Portraits, Outdoor Scenes, Sense of Place and Spontaneous Moments. The grand prize winner will receive a National Geographic Expedition to Alaska. The deadline is Monday, June 30, at 12 p.m. EDT. Here is a selection of photos from the early entries. -- (10 photos total)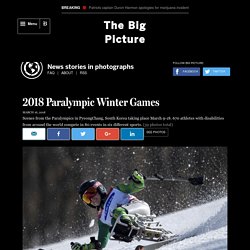 The Visible Human Project - Visible Gallery
Ann Woo, Photographer
Course | NiPhoto
Posted by Shay in Photos on September 30th, 2009 So last Friday we had a nude photography session. Nude photography is different. And not just because the model doesn't have clothes on. Suddenly, the entire body is your subject. When what you see is pretty much what you get, the beauty of the photographs comes from the angles, the light and shades falling on your subject, the unique cropping of frames (where sometimes you can't even tell who or even what is photographed) and generally speaking – your creativity.