Photography
World Panoramic Photography - 360 Cities. 12:31. The Big Picture. Many indigenous groups, including the Huni Kui, Ashaninka, and Madija, live in villages in the Brazilian rainforest near the border with Peru.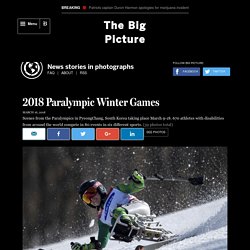 Over the past three years, the Ashaninka and Madija say that they have seen more and more incursions on their territory from uncontacted tribes, defined by Survival International as groups who have no peaceful contact with mainstream society. The "Bravos," or "Braves," as uncontacted Indians are called in the region, carry out raids on other villages, putting the communities along the Envira River on permanent alert. Leaders of the Ashaninka tribe have asked the government and NGOs for help in controlling what they consider an encroachment on their area by these uncontacted indigenous groups, stating that the movement of these other tribes is the result of pressure caused by illegal logging across the border in Peru.
All photos by Lunae Parracho. --Reuters (26 photos total) The Visible Human Project - Visible Gallery. Ann Woo, Photographer. Be The Curator of Your Favorite Topic! Sketchpad - Online Paint/Drawing application.
LIFE photo archive hosted by Google. iPhone photography. Course | NiPhoto. Posted by Shay in Photos on September 30th, 2009 So last Friday we had a nude photography session.
Nude photography is different. And not just because the model doesn't have clothes on. Suddenly, the entire body is your subject. When what you see is pretty much what you get, the beauty of the photographs comes from the angles, the light and shades falling on your subject, the unique cropping of frames (where sometimes you can't even tell who or even what is photographed) and generally speaking – your creativity.
---