Legal
Police in London have adopted a new system that will allow them to quickly extract data from suspects' phones. Zoom The Metropolitan Police in the United Kingdom has started the roll out of a new system that's capable of extracting data from mobile phones extremely quickly.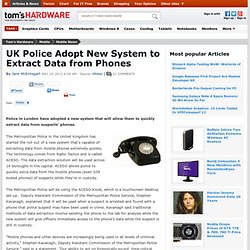 UK Police Adopt New System to Extract Data from Phones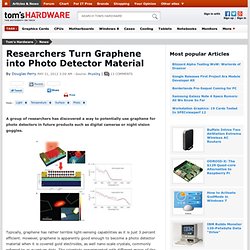 A group of researchers has discovered a way to potentially use graphene for photo detectors in future products such as digital cameras or night vision goggles. Zoom Typically, graphene has rather terrible light-sensing capabilities as it is just 3 percent efficient.
Researchers Turn Graphene into Photo Detector Material
International Economic Law and Policy Blog: Overlapping NAFTA/WTO Environment Claims: Ontario's Renewable Energy Policies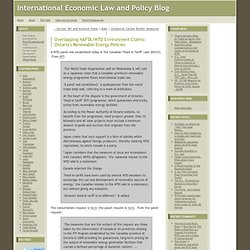 A WTO panel was established today in the Canadian "Feed in Tariff" case (DS412). From AFP : The World Trade Organization said on Wednesday it will rule on a Japanese claim that a Canadian province's renewable energy programme flouts international trade law. "A panel was established," a spokesperson from the world trade body said, referring to a team of arbitrators. At the heart of the dispute is the government of Ontario's "feed in tariff" (FIT) programme, which guarantees electricity prices from renewable energy facilities.