Art Gallery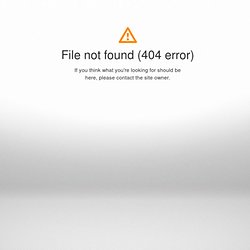 Artist's Comments A recently work,the feeling of this is similar to my old work"bride of lucifer".But this one was all finished in Photoshop. Katherine used to be a daughter of a duke before she died,and was falling with a groom. In order to smash her mirage,the dad killed the groom,in spite of the groom did not know anything about that Katherine loved him.after that,Katherine lost her memories and died in a river.
Requiem by noah-kh - Hong Kuang
Hope Railey Paintings
FlixelPix Photography
Daniel Kvasznicza is graphic artist, illustrator from Montreal, Canada. Besides professional digital paintings, she also does some 3D modelling and photo manipulations. Here we present some of her best artwork, mostly with topic of fantasy. Advertisment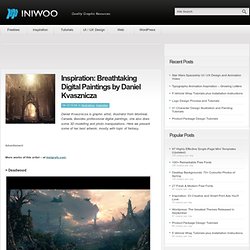 Inspiration: Breathtaking Digital Paintings by Daniel Kvasznicza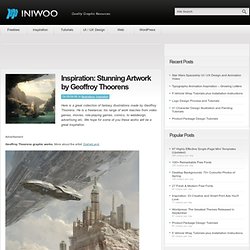 Inspiration: Stunning Artwork by Geoffroy Thoorens
Here is a great collection of fantasy illustrations made by Geoffroy Thoorens. He is a freelancer, his range of work reaches from video games, movies, role-playing games, comics, to webdesign, advertising etc. We hope for some of you these works will be a great inspiration.
e338 - loic zimmermann
Willink
Carel Willink
Cola para ver el final de la crisis
Interview : Nicolas Bouvier (Sparth), concept artist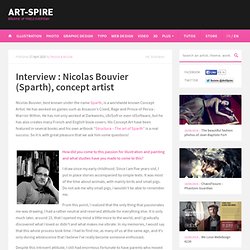 Published 17 April 2010 by Pauline & Nicolas Nicolas Bouvier, best known under the name Sparth , is a worldwide known Concept Artist. He has worked on games such as Assassin's Creed, Rage and Prince of Persia : Warrior Within.
4
Christopher Rabenhorst
Bierberg.com
Opus Artz | Concept Art & Production Design Studio UK
rasberg.com
Họa sĩ truyện tranh Nguyễn Quốc Hiệu | iDesign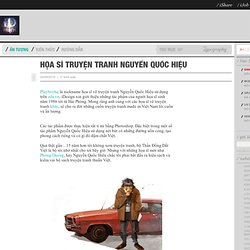 Playboyhq là nickname họa sĩ vẽ truyện tranh Nguyễn Quốc Hiệu sử dụng trên zda.vn . iDesign xin giới thiệu những tác phẩm của người họa sĩ sinh năm 1986 tới từ Hải Phòng. Mong rằng anh cùng với các họa sĩ vẽ truyện tranh khác , sẽ cho ra đời những cuốn truyện tranh made in Việt Nam lôi cuốn và ấn tượng. Các tác phẩm được thực hiện rất tỉ mỉ bằng Photoshop. Đặc biệt trong một số tác phẩm Nguyễn Quốc Hiệu sử dụng nét bút có những đường uốn cong, tạo phong cách riêng và có gì đó đậm chất Việt.
uso della camera ottica - oscura, caravaggio
Bibliografia ▪ "Come dipingeva Caravaggio": atti della giornata di studio, Electa, 1996 ▪ Crary, J. 2003.
FREE Painting Lessons - VIDEOS, DVDs, Step by Step Instructions and more...
THE MOUNTAIN PASS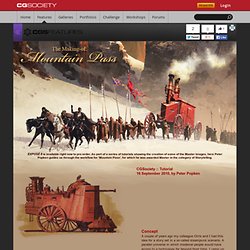 Blocking in Usually I start blocking in my colors a bit darker than planned. Then I establish the color and value I use for white objects and the color I use for dark objects, which is NOT black and white. The pure white will only appear in the highlights and the pure black only in the shadow of the darkest object.size. This trick allows me later to light those areas where I want to draw the attention of the viewer. The same works with color. I try to use neutral tones - neither cold or warm - for the large areas and the vibrant colors only for accents.
Montreal-based Malcolm Sutherland is a busy guy, creating self-initiated short films ranging from meditations on the beach to Mayan-inspired space travel to contributing to Star Wars Uncut. His new short, Umbra, is a wonderful wormhole of a film. The precocious character will bring a smile to your face and the unraveling story is a welcome break to a busy day. Don't scrub ahead or you'll break the space-time continuum… or maybe do once it's all said and done to reconstruct it. Malcolm was kind enough to answer some questions about Umbra and the (beneficial) emptiness of existence.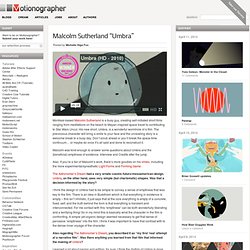 Malcolm Sutherland "Umbra" | Motionographer | Motion graphics, design, animation, filmmaking and visual effects
In past issues, we explained how to analyze and correctly draw different areas of the body. In this tutorial overview of the figure, we bring it all together. by Dan Gheno You wouldn't build a house without referring to a blueprint or try to take a trip without consulting a map, anymore than you would set up your DVD player without looking at the instruction manual. Would you?
Drawing: The Human Form: How to Put It All Together - The Drawing Blog - Artist Daily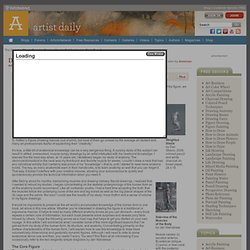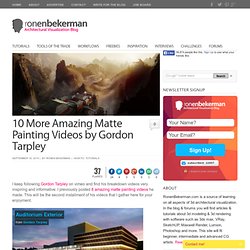 10 More Amazing Matte Painting Videos by Gordon Tarpley – 3D Architectural Visualization Rendering Blog – Ronen Bekerman
35 Flares Facebook 24 Twitter 3 Pin It Share 2 2 Google+ 5 LinkedIn 0 in Share 0 StumbleUpon 1 35 Flares × I keep following Gordon Tarpley on vimeo and find his breakdown videos very inspiring and informative.
Earth's Most Stunning Natural Fractal Patterns | Wired Science
From sea shells and spiral galaxies to the structure of human lungs, the patterns of chaos are all around us. Fractals are patterns formed from chaotic equations and contain self-similar patterns of complexity increasing with magnification. If you divide a fractal pattern into parts you get a nearly identical reduced-size copy of the whole. The mathematical beauty of fractals is that infinite complexity is formed with relatively simple equations. By iterating or repeating fractal-generating equations many times, random outputs create beautiful patterns that are unique, yet recognizable. We have pulled together some of the most stunning natural examples we could find of fractals on our planet.
Complete list of the forgotten 5 star sketchbooks__June_5th_2010
List of the Pencil Masters sketchbooks - upcoming 6 star skills
Welcome to Lubos de Gerardo Surzin website
unnamed pearl
ArtPark's: 박지만화실
d.u artworks
Fondazione Musei Civici di Venezia
Patrick's Free Art Course
Phil McDarby / Digital Art
Atelier Stockholm
Charles Hu Figure Drawing Lecture*updated 12/3/2008*
Pose & gesture thread - Page 8
New personal works! update...page-2:)
Pandora (1861), by Pierre Loison (1816–1886) In Greek mythology , Pandora ( Greek , Πανδώρα , derived from πᾶς "all" and δῶρον "gift", thus "all-gifted" or "all-giving") [ 1 ] was the first human woman. [ 2 ] As Hesiod related it, each god helped create her by giving her unique gifts. Zeus ordered Hephaestus to mold her out of earth as part of the punishment of humanity for Prometheus ' theft of the secret of fire , and all the gods joined in offering her "seductive gifts". Her other name, inscribed against her figure on a white-ground kylix in the British Museum, [ 3 ] is Anesidora , "she who sends up gifts," [ 4 ] up implying "from below" within the earth.
Pandora
Modeling for animation – Test | CGmascot
Earlier I wrote why surface flow matters and a bit about why model for animation . Here I wish to show the benefits with visual examples. I will compare how two character meshes deform in animation . To make this comparison mean something, I have selected one of the best base meshes I could find without directed edgeflow. This mesh is made by unknown person.
The heart of black wolves, Yuriy Mazurkin (2D)
I like this painting but I also find it a bit uncomfortable to look at. There is something a bit imposing about the buildings on the left hand side. I guess it's due to the shadowing but I do feel that the building is perhaps a little too visually dominant.
Launch Day, Stanley Von Medvey (2D)
Worried About Talent?
Interview with Marcos Fajardo, chief architect of the "Arnold" renderer
CgTalk Daily Sketch 2214 50 mn "Fallen leaves"
Medusa by Nick DiLiberto | Cartoon Brew: Leading the Animation Conversation
Wood Craft Products - Wooden Shaker Pegs, Balls, Wood Toy Wheels
TELEPHONEME by MK12 | Motionographer | Motion graphics, design, animation, filmmaking and visual effects