Fashion
College Fashion - Tips, trends and style for students.
UC DAVIS TEXTSTYLES
Stripes & Sequins
NOTCOUTURE
Outblush | The Shopping Blog For Women
Honestly WTF
SHEfinds
Hi, it's Mandi from Making Nice in the Midwest. When my husband and I first moved into our ranch home two years ago, we weren't quite sure how to fill out the long living room space, but we were sure we wanted some extra storage for our modest collection of books. After quite some time of living with this empty corner of the living room, I decided the perfect solution for the space was to build an adjustable shelving system that could eventually be lengthened into a workspace.
A Beautiful Mess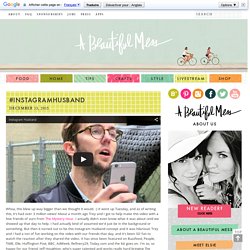 Miss Moss