Socialnetworks
50 Awesome Online Lectures for Social Media Masters | MatchAColl. By Olivia Coleman Social media addicts and the developers, designers and business managers who run social media sites have totally revolutionized the way the rest of us get our news, network, promote our businesses, and connect with (and meet) friends.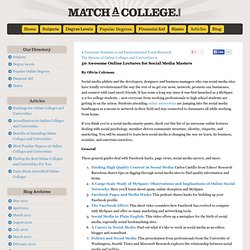 It has come a long way since it was first launched as a MySpace 2.0 for college students – now everyone from working professionals to high school students are getting in on the action. World Map of Social Networks. December 2013: a new edition of my World Map of Social Networks, showing the most popular social networking sites by country, according to Alexa traffic data (caveat: it's hard to understand the impact of Google+ because it is part of Google domain traffic).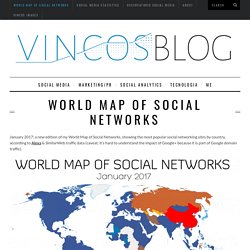 A few differences since last June but a lot since June 2009. Zuck's baby is the dominant social network in in 127 out of 137 countries analyzed: in the latest months Facebook lost Kyrgyzstan, but stole Syria from Maktoob. Facebook has now 1,189 billion monthly active users, but it is growing less rapidly than before (it has added just 34 million active users in 6 months). 351 million users in Asia, 276 million in Europe, 199 million in US & Canada, 362 million in remaining countries (according to Q3 2013 Earnings) In Russian territories V Kontakte and Odnoklassniki are still struggling to conquer the market.
Socialnetworklist.com - Home. Tweetwasters – Wastin. Twitter Influence Analyzer. The Social Web 2.0 Directory. An Insider's Guide To Marketing. Now that I am getting back on the grid after three weeks in Asia, I thought a good follow up post to my time covering the Olympics in Beijing would be sharing some tips on one site that I ended up very actively using throughout the Olympics: Flickr.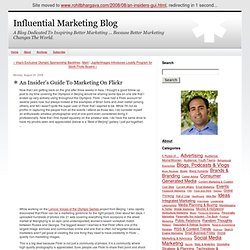 I have had a Flickr account for several years now, but always looked at the examples of Brian Solis and Josh Hallet (among others) and felt I wasn't quite the super user of Flickr that I aspired to be. While I'm not as profilic in capturing the people from all the events I attend as those two, I do consider myself an enthusiastic amateur photographer and at one point even considered doing it professionally.
---