E-books
20,000 Free e-Books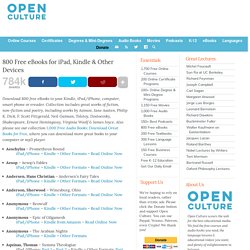 This collection features free e-books, mostly classics, that you can read on your iPad/iPhone, Kindle, Nook or other devices. It includes great works of fiction, non-fiction and poetry. To learn how to load books to your Kindle using the links below, please watch this video. Calibre (free software) also offers a handy way to load ebooks to e-readers. Learn how to load ebook (.mobi) files to your Kindle with this video
300 Free eBooks
Free-eBooks
New Kindle Fire Review Before you buy: Read our Webmaster's review of the new Kindle Fire. Some of Our Latest Books Welcome Project Gutenberg offers over 42,000 free ebooks: choose among free epub books, free kindle books, download them or read them online.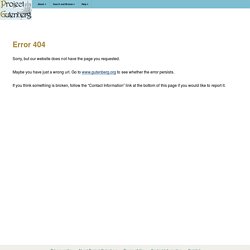 Project Gutenberg - free ebooks
Smithsonian Institution Libraries Homepage
Witguides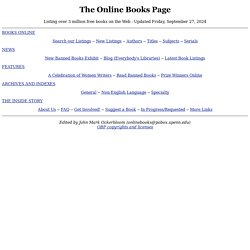 Listing over 1 million free books on the Web - Updated Thursday, January 16, 2014 Search our Listings -- New Listings -- Authors -- Titles -- Subjects -- Serials A public domain metadata gift for our 20th birthday -- Blog (Everybody's Libraries) -- Latest Book Listings
The Online Books Page
Google Books
BUBL home page
450 Free Audio Books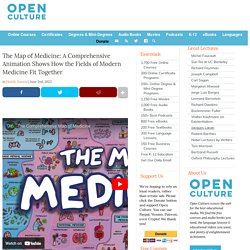 In a classic essay of Joan Didion's, "Goodbye to All That," the novelist and writer breaks into her narrative—not for the first or last time—to prod her reader. She rhetorically asks and answers: "…was anyone ever so young? I am here to tell you that someone was." The wry little moment is perfectly indicative of Didion's unsparingly ironic critical voice. Didion is a consumate critic, from Greek kritēs, "a judge." But she is always foremost a judge of herself.
Open Culture
E-Books and Libraries: 25 Resources
Online viewer for PDF, PostScript and Word