Design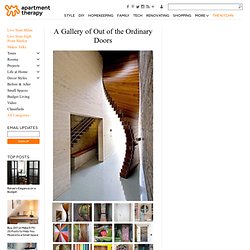 A Gallery of Out of the Ordinary Doors
If the front door is the first impression of a home, what does an unusual door say? Even with a rather typical exterior, an unexpected front door can show that you're creative, artistic or like fantasy fiction. From Pantone stained glass to hobbit entries, these doors are anything but ordinary.TOP ROW1. A 17-foot high door made from 40 sections of Burmese teak connected by 80 ball bearings and 160 pulleys. By Matharoo Associates.2. D-Shaped pivoting door by Robert Harvey Oshatz3.
Graceful Arches in a Welcoming Entryway Roomarks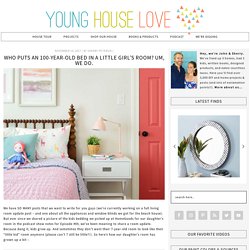 Wire Chair Love Maybe we should change the name of our site to WCL, because guess who found four awesome vintage wire chairs for the kitchen for $15 a pop? This girl (*points to self with thumbs, notices there's peanut butter on one thumb, and licks it off while beaming at pretty new chairs*) Allow me to paint you a picture of chair-finding glory.
HP12-domitalia-chair.jpg (JPEG Image, 500 × 593 pixels)
this rocking chair :) - yeah, eye candy
Spanish designer Valentin Garal has created a... - yeah, eye candy
Located near to the city of Munich in Germany,... - yeah, eye candy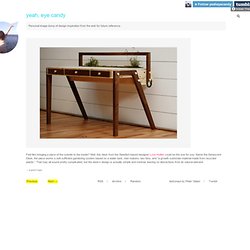 Feel like bringing a piece of the outside to the inside? Well, this desk from the Swedish-based designer Love Hultén could be the one for you. Name the Senescent Desk, the piece works a self-sufficient gardening system based on a water tank, mist makers, two fans, and "a growth substrate material made from recycled plastic." That may all sound pretty complicated, but the desk's design is actually simple and minimal, leaving no distractions from its natural element.
Feel like bringing a piece of the outside to the... - yeah, eye candy
i'll read books forever!!! - yeah, eye candy
National Geographic Society's... - yeah, eye candy
20+ Beautiful Modern Staircases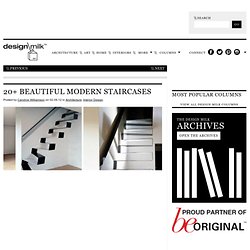 We're constantly running across photos of truly jaw dropping staircases. So much of the time, stairs look as if they were ignored until the last minute of the design process, but not in these cases. Check out some of our favorite staircasess that we've come across: Let's start out with a staircase we've talked about before: Ribbon Stairs.