Andreax78
andrea
jr art
Custom Type. The corporate typeface, along with the company's logotype and colors, is a crucial component of the corporate identity.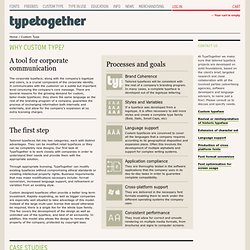 It communicates with the customer on a subtle but important level conveying the company's core message. There are several reasons for the growing demand for custom, tailor-made typefaces: they share the same language as the rest of the branding program of a company, guarantee the process of exchanging information both internally and externally, and allow for the company's expansion at no extra licensing charges. Tailored typefaces fall into two categories; each with distinct advantages. They can be modified retail typefaces or they can be completely new designs. Our first task at TypeTogether is to work closely with companies in order to understand their needs and provide them with the appropriate solution. Adobe Illustrator Templates | Illustrator Template Designs. 30 Fresh & Useful Adobe Illustrator Tutorials & Neat Tips - Noupe Design Blog. Apr 01 2009 Adobe Illustrator is a powerful tool for illustrating various elements one can use for web pages and print design.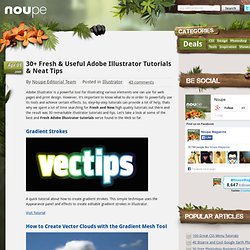 However, it's important to know what to do in order to powerfully use its tools and achieve certain effects. Illustrator Tutorials. 50 Excellent Adobe Illustrator Video Tutorials - Smashing Magazine. Advertisement Adobe Illustrator is the industry-standard when it comes to the creation of vector graphics.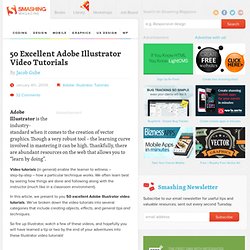 Though a very robust tool – the learning curve involved in mastering it can be high. Thankfully, there are abundant resources on the web that allows you to "learn by doing". Free layouts and templates for Adobe Illustrator - Vectorportal.
Pearltrees videos
Help.
---