Joomla
Travel with Joomla 2.5 Template. 100 Websites You Should Know and Use. Entertainment Meet David Peterson, who developed Dothraki for Game of Thrones There are seven different words in Dothraki for striking another person with a sword.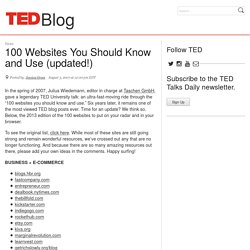 40 Photo-Illustrated Questions to Refocus Your Mind. Post written by: Marc Chernoff Email Asking the right questions is the answer… It's not the answers you get from others that will help you, but the questions you ask of yourself.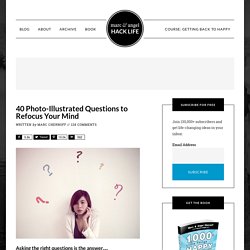 Here are 40 thought-provoking questions to help you refresh and refocus your thinking: Please share your thoughts with us in the comments section below. Make My Package is a leading Online booking Platform for Hotels & Tour Packages. Logo PRLog (Press Release) - Apr. 29, 2011 - Make my package is one of the leading online booking platform where user can book domestic and international holiday packages,hotel rooms, flight tickets, Train Tickets,Visa,Passport,Insurance etc.It is revolutionizing theTravel industry in India by using technology to improve customer satisfaction .One can get information about hotel rooms in india as well as abroad,Cheap foreign hotel bookings,Domestic Packages, International tour packages, Flight(domestic/international), special room in india, hotels in kerala, hotels in orissa, Beach tours,Tribal Tours,Cultural Tours,Wildlife tours,Temple tours,Car rentals, Airline & Train Ticketing,Hotel reservation across the length and breadth of the World.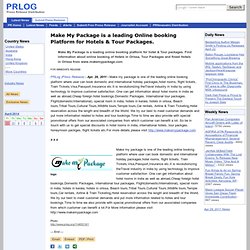 We try our best to meet customer demands and put more information related to hotes and tour bookings.Time to time we also provide with special promotional offers from our associated companies from which customer can benefit a lot. Inc. - Technology Solutions for Travel Suppliers, Travel Agencies and Tour Operators. Σχεδιασμός ιστοσελίδων, φιλοξενία ιστοσελίδων, web design, web hosting, Επισκευές - Εμπόριο Η/Υ, Περιφερειακά - Αναλώσιμα, Εμπορικές - Λογιστικές εφαρμογές by Fox Web - Αρχική σελίδα. How to prevent your website from getting hacked. Repair damaged site. This isn't an attack site... or is it? Your Membership Information.
Pinguy OS. JA Travel - Best Joomla Travel Template. JA Travel - June 2011 Joomla template for Joomla 1.5, Joomla 3 & 2.5, is probably the best travel template for Joomla!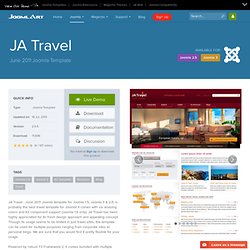 It comes with six amazing colors and K2 component support (Joomla 1.5 only). JA Travel has been highly appreciated for its fresh design approach and appealing concept. Though its usage seems to be limited in just travel sites, the template can be used for multiple purposes ranging from corporate sites to personal blogs. We are sure that you would find it pretty flexible for your usage. S.A. Entrada has been developed to cover the needs of the industry as it is modulated in the last decades.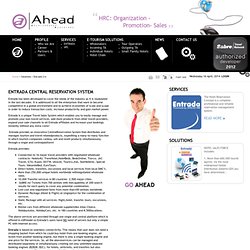 It is addressed to all the enterprises that want to become competitive in a global environment and to achieve economies of scale and scope in order to reduce transaction costs, increase productivity and gain market power. Entrada is a unique Travel Sales System which enables you to easily manage and promote your own travel services, add more products from other travel providers, expand your sale channels to all Entrada affiliates and increase your bookings instantly without any extra costs!
Resize, Shrink, Sketch, Blur, Grayscale and Crop Images or photos online.
---