Stumble upon
Simple Ideas That Are Borderline Genius (35 Pics) - StumbleUpon. Styling / Hair and Makeup Tips &Tricks. Games for the Brain - StumbleUpon. The Rubiks Cube Solution - StumbleUpon.
How to Solve the Rubik's Cube in Seven Steps The world's most famous puzzle, simultaneously beloved and despised for it's beautiful simple complexity, the Rubiks Cube has been frustrating gamers since Erno Rubik invented it back in 1974.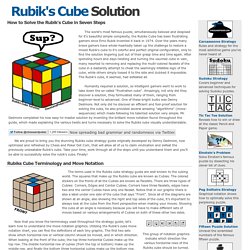 Over the years many brave gamers have whole-heartedly taken up the challenge to restore a mixed Rubik's cube to it's colorful and perfect original configuration, only to find the solution lingering just out of their grasp time and time again. After spending hours and days twisting and turning the vaunted cube in vain, many resorted to removing and replacing the multi-colored facelets of the cube in a dastardly attempt to cheat the seemingly infallible logic of the cube, while others simply tossed it to the side and dubbed it impossible. B000WR03CG from amazon.com. Laurie McCannas complete list of Photoshop tutorials - StumbleUpon.
Verio Offerings Create the site you want with Verio hosting plan options.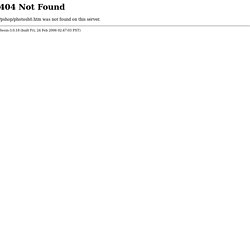 Powerful VPS service that allow you to customize your server configuration and choose the applications that match your needs. Verio is your strategic partner for top-tier hosting for complex websites and dedicated hosting. Use Verio's WHOIS database to search for and register the domain that fits your business best or get contact info for a domain that is already taken. How to Make Your Own Beauty Products from Scratch - Health - GOOD - StumbleUpon. Let's keep things simple this week.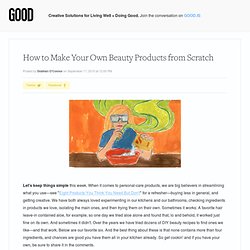 When it comes to personal-care products, we are big believers in streamlining what you use—see "Eight Products You Think You Need But Don't" for a refresher—buying less in general, and getting creative. We have both always loved experimenting in our kitchens and our bathrooms, checking ingredients in products we love, isolating the main ones, and then trying them on their own.
Sometimes it works: A favorite hair leave-in contained aloe, for example, so one day we tried aloe alone and found that, lo and behold, it worked just fine on its own. And sometimes it didn't. Over the years we have tried dozens of DIY beauty recipes to find ones we like—and that work. Women fashion shoes, boots, retro indie clothing &vintage clothes - StumbleUpon. Tops Sleeveless Short Sleeve Tees.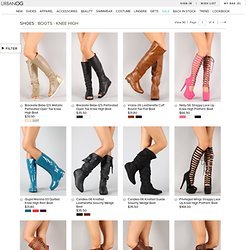 ---