OpenCourseWare
Educators Can Save Time When They Stop Reinventing the Wheel with OER. Since my early days of teaching I always wondered why hundreds of thousands of teachers across the globe were working in isolation to deliver the same classes to their students.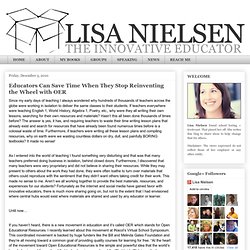 If teachers everywhere were teaching English 1, World History, Algebra 1, Poetry, etc., why were they all writing their own lessons, searching for their own resources and materials? Hasn't this all been done thousands of times before? The answer is yes, it has, and requiring teachers to waste their time writing lesson plans that already exist and search for resources that have already been found numerous times before is a colossal waste of time.
350 Free Online Courses from Top Universities. Try Audible Now & Get a FREE Audiobook!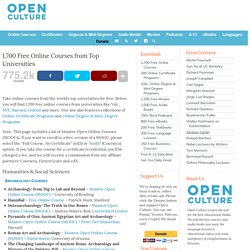 Get free online courses from the world's leading universities – Stanford, Yale, MIT, Harvard, Berkeley, Oxford and more. You can download these audio & video courses (often from iTunes, YouTube, or university web sites) straight to your computer or mp3 player. Over 30,000 hours of free audio & video lectures, await you now. Humanities & Social Sciences Art & Art History Courses.
Find OpenCourseWare with OCW Search. FlexBooks. Welcome | Flat World Knowledge. Connexions - Sharing Knowledge and Building Communities. Smarthistory: a multimedia web-book about art and art history. FTA - Main page | FTA - Free Technology Academy. NIXTY - Empowering Education for Everyone. p2pu | Learning for everyone, by everyone, about almost anything. OER Commons.
---