Construcción de sitios web
Our WhoIs lookup is designed to help you perform a variety of whois lookup functions. WhoIs lets you perform a domain whois search, whois IP lookup and search the whois database for relevant information on domain registration and availability. This can help provide insight into a domain's history and additional information. Use WhoIs lookup anytime you want to perform a search to see who owns a domain name, how many pages from a site are listed with Google or even search WhoIs address listings for a website's owner. If you are looking for a domain, WhoIs domain lookup can tell you if it's already owned by another entity and provide contact information for the domain name owner.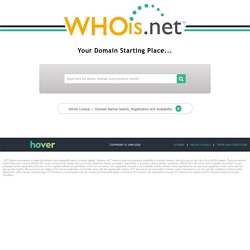 Domain Name Registration - Register Your Domain Today!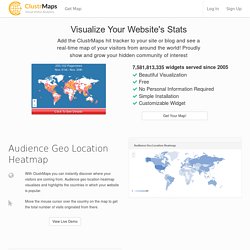 ClustrMaps - Hit counter map widget and tracker shows locations of all visitors to any site - free
Do you know your audience? You will with ClustrMaps! Visitors don't need to click on anything: just viewing your page is sufficient. We provide (free) the HTML that gives you a tiny map, like the one on the left. When it loads, it increments a counter and shows the locations of all visitors to your page, cumulatively (even for huge numbers). Clicking on it zooms in to a big world map, and (optionally) lets you zoom in to the continents, as in the example above.
[ Hide the intro ] Have you looked at the night sky lately? If you did it from a "light polluted" city, you may have seen a greyish sky and a handful of stars. If you did it from a suburban or country-side area, you probably saw many more stars and perhaps even a decent view of our Milky Way. The sky however is filled with objects and landscapes that go well beyond what our eyes can see. Join me to discover all the colors the night sky can offer.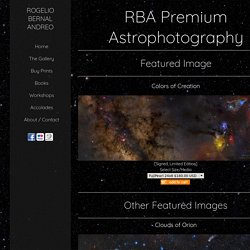 Fjällräven Israel is an online shop focused on selling Fjällräven bags and backpacks of different sizes and for different uses. Its clean, professional web design makes shopping an easy, pleasant experience, both quick and trust-inspiring. The homepage is extremely user-friendly, letting visitors browse the website through navigation links in the main menu on top or through image and text teasers in the bottom of the page. The Shop page is divided into four categories – from classic models to laptop bags – and in each the bags are featured in easy-to-update, thumbnail grid-styled portfolios, with linkable images on hover.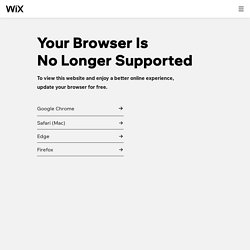 1&1 Mi Web, Hosting, Alojamiento Web, Dominios, Servidores, Tiendas