ThinkFood
Gourmet Fury | Food, Travel, Recipe Blog in Vancouver. Ambitious Delicious(ness) Anne's Food. Apples and Butter. The arugula files. Best Fruit Now | Become a smarter fruit shopper! Brown Eyed Baker | Sweet. Savory. Sinful. Carrots 'N' Cake - A Blog Devoted to a Healthy Balance. Chocolate Shavings. Closet Cooking. Cooking with Amy: A Food Blog. Daily Unadventures in Cooking.
Dash and bella. Dixie Caviar — Country chic cookin' Eclectic Recipes. The Recipe Blog. Today is Bengali New Year.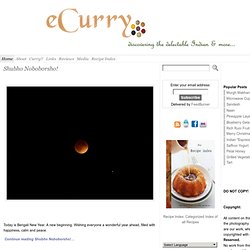 A new beginning. Wishing everyone a wonderful year ahead, filled with happiness, calm and peace. Continue reading Shubho Noboborsho! … April brings showers, but in my heart, April also brings in sweet nostalgia of Poila Boishak or Bengali New Year. Fake Food Free. Food Blogga. Food Loves Writing. For the love of cooking. Greedy Gourmet - food blog, home cooking recipes of internationa. Wild Yeast. Hangry Pants.
Tastes like home. The Healthy Everythingtarian. Healthy Meals and food for Healthy Kids. Herbivoracious - Vegetarian Recipe Blog With A Fine Dining Twist. Casual dining, cooking, travelling & unbottled banter | The Suga. Katiecakes. Stonesoup. On the weekend, Fergal and I had a lovely Saturday morning outing to our local farmers market.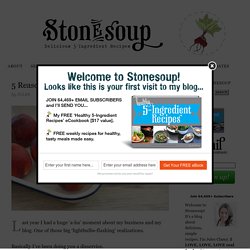 It's been ages since I had the luxury of doing our weekly shop at a real farmers market and I'd forgotten how much fun it is. I love strolling through the stalls, choosing from beautiful displays of produce. For me the joy of shopping at the farmers market isn't just about bringing home the freshest, best tasting produce. For me, a huge part of the fun is allowing what looks best to dictate what I buy and ultimately what I decide to cook. It's really the easiest way to keep your cooking seasonal. Welcome - La Note Restaurant. A Southern Fairytale — Where Food and Family Come Together. Laurel On Health Food | Health Food, Healthy Eating, and Nutriti. Shelterrific. The Left Over Queen. Seriously Good. Lisa's Kitchen | Vegetarian Recipes | Cooking Hints | Food & Nut. Sassy Radish. — Local Appetite. Pink Bites. Project Foodie. Healthy. Happy. Life. Off the (meat)hook ::: lifestyles of the carnivorous and fabulou. Off The Broiler.
My Cooking Hut | Asian & French Recipes. The Way the Cookie Crumbles... My Sweet Vegan by Hannah Kaminsky - passionate about dessert. Napa farmhouse 1885™
---