They changed the web
Their creations have radically changed how we use the web, so they deserve a pearltree :)
You'll find here some info about these great people who have had a great impact on the web. Aug 26
When Bram Cohen first revealed BitTorrent on a public message board on July 2nd 2001, he never imagined it would quickly become one of the main generators of Internet traffic. Now, exactly a decade later, BitTorrent is used by hundreds of million of people worldwide.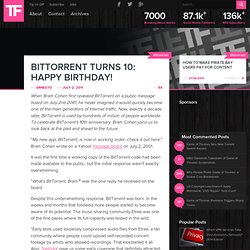 BitTorrent Turns 10: Happy Birthday!
In a month The Pirate Bay will no longer offer downloads of .torrent files.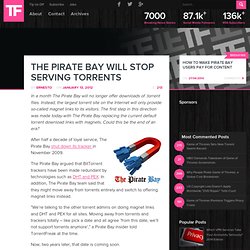 The Pirate Bay Will Stop Serving Torrents
The Pirate Bay, Now Without Torrents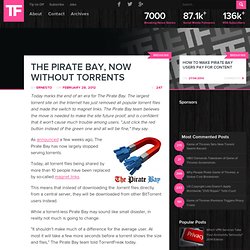 Today marks the end of an era for The Pirate Bay.