Autour du Canal St Martin
© Time Out Oliver Knight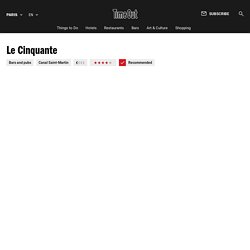 Le Cinquante
Le Cinquante
Le CInquante
25 Est - Bienvenue
25 Degrés Est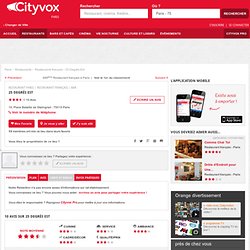 Simple et efficace ! Tout d'abord le lieu est chouette, au bord du canal, grande terrasse, à deux pas des cinémas. Le service est très agréable, très friendly et détendu. Le menu est simple, peu original mais efficace, on mange bien, sans chichis, et surtout pour un prix raisonnable, voire inhabituellement bon marché... Le tout est très copieux, je suis plutôt un gros mangeur et je n'ai pas pu finir la "planche rotissière"... Pour résumer : un repas simple, mais bon et copieux, dans un cadre agréable et à un prix plus que raisonnable, que demander de plus ?
25 Degré Est
The Cork and Cavan Pub
The Cork and Cavan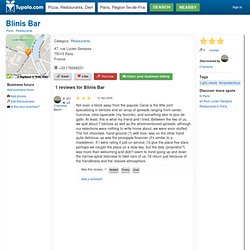 Not even a block away from the popular Canal is the little joint specializing in blintzes and an array of spreads ranging from caviar, hummus, olive tapenade (my favorite), and something akin to pico de gallo. At least, this is what my friend and I tried. Between the two of us, we split about 7 blintzes as well as the aforementioned spreads; although our selections were nothing to write home about, we were soon stuffed. The hot chocolate, hand-ground (?) with love, was on the other hand quite delicious, as was the pineapple financier (it's similar to a madeleine).
Blinis Bar
BLINI'S BAR