Med
National Center for Biotechnology Information. National Institutes of Health (NIH) Medgadget.com -- Internet Journal of Emerging Medical Technologies. Childhood Obesity" If you walk down a New York City street today, you're less likely to see the young set strolling with a soda than in 2008.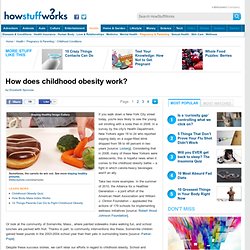 In a survey by the city's Health Department, New Yorkers ages 18 to 24 who reported sipping daily on a sugar-filled drink dropped from 58 to 48 percent in two years [source: Lisberg]. Considering that in 2008, many of these New Yorkers were adolescents, this is hopeful news when it comes to the childhood obesity battle -- a fight in which calorie-heavy beverages aren't an ally. Take two more examples. Portal:Medicine. Show new selections (More...)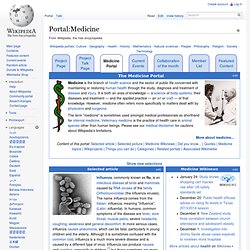 "… the best thing for being sad… is to learn something." - Merlin to Arthur; The Sword in the Stone by T. H. White"Health is like money, we never have a true idea of its value until we lose it." - Josh Billings"Be careful about reading health books. You may die of a misprint." - Mark Twain.
---