Med
Robotic Therapy Shown Effective for Stroke Rehab Recovery from a stroke is often a difficult and meticulous process requiring assistance from a physical therapist and a good deal of motivation on the part of the patient. To help improve therapy, various robotic devices have been designed to train patients to move their arms and legs, and so to help the brain relearn how to activate muscles correctly.
Sometimes, the carrots do win out. See more staying healthy pictures. ©iStockphoto.com/shorrocks If you walk down a New York City street today, you're less likely to see the young set strolling with a soda than in 2008.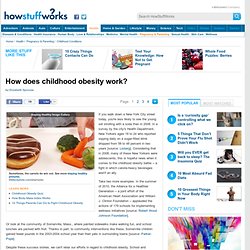 Childhood Obesity"
Portal:Medicine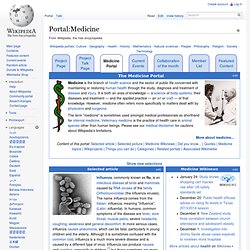 From Wikipedia, the free encyclopedia Show new selections Yellow fever (also called yellow jack, black vomit or vomito negro in Spanish, or sometimes American Plague) is an acute viral disease. It is an important cause of hemorrhagic illness in many African and South American countries despite existence of an effective vaccine. The yellow in the disease name refers to the jaundice that affects some patients. Yellow fever has been a source of several devastating epidemics.