Spirituality
MrSikhNet
Eckhart Tolle TV | Home
Mana O Kahiko LLC.
Mysticism and Comparative Religion
Tarology by L. A. Lothian TAROLOGY FORECASTS Today is Apr 13 October Click your number if you know it: 1 2 3 4 5 6 7 8 9 ARTICLES by L. A.
Tarology - L. A. Lothian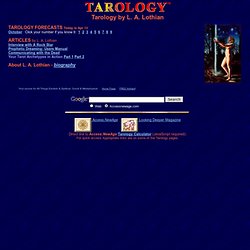 Internet Sacred Text Archive Home
2012 Group: Home
Somehow you have found this site. It might be through a search, a friend or through a social network. Or it might be because you've heard something intriguing about 2012 on the radio. No matter. You're here, that's what counts.
Ancient Hawaiian Magical Shamanism & Healing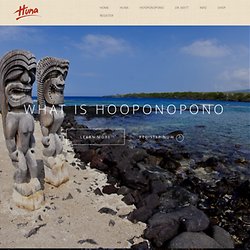 Huna is the modern or Western label given to the ancient healing and spiritual shamanism of ancient Hawaii. In these pages you will find teaching that were once secret and carefully guarded. Today they are taught openly. Huna is neither Neuro Linguistic Programming (NLP) nor is it Hypnosis.
Institute of Noetic Sciences | Consciousness | Science | Spirituality | Wisdom
New Century Foundation - Total Wellness for the 21st Century