Tools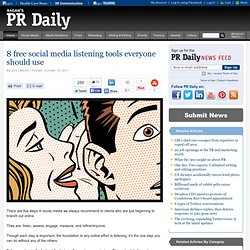 There are five steps in social media we always recommend to clients who are just beginning to branch out online. They are: listen, assess, engage, measure, and refine/improve. Though each step is important, the foundation to any online effort is listening; it's the one step you can do without any of the others. Before you begin, think about the historically great communicators.
8 free social media listening tools everyone should use
Are you struggling to make social media work for your business? Sometimes a few well-chosen tools are all you need to get your social media marketing working for you . In our recent Social Media Success Summit , there were presentations that covered all the key topics you need to make your social media marketing easy .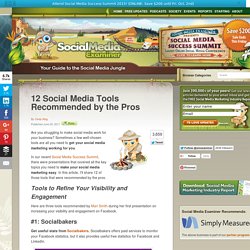 50 New Social Sites College Students Should Try Out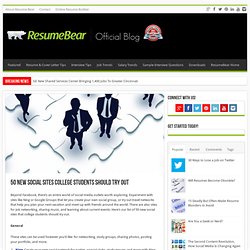 Beyond Facebook, there's an entire world of social media outlets worth exploring. Experiment with sites like Ning or Google Groups that let you create your own social group, or try out travel networks that help you plan your next vacation and meet up with friends around the world. There are also sites for job networking, sharing music, and learning about current events. Here's our list of 50 new social sites that college students should try out. General
Five killer ways to integrate social sharing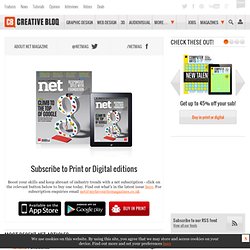 We're right in the middle of an era of socialism. Not the political preference, but the phenomenon of sharing everything using your preferred social tool. However, integrating social sharing into your designs can be tricky. You may gripe about the Facebook Like button or hate Twitter's tweeting bird, but creating your own buttons to get people to Like or tweet your own or your client's pages isn't always an option, or recommended. So assuming we're going to use the buttons provided by social sites, how can we bring them to our users in a context that makes using them fluid and easy? These social buttons are essentially mini forms and actions that can be taken on a page.