Health
The Fifteen Most Fabulous Herbal Sedatives : Kitchen Table Medicine. Do you ever just feel like you need to take a pill to take the edge off?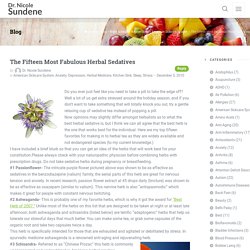 Well a lot of us get extra stressed around the holiday season, and if you don't want to take something that will totally knock you out, try a gentle relaxing cup of sedative tea instead of popping a pill. Now opinions may slightly differ amongst herbalists as to what the best herbal sedative is, but I think we can all agree that the best herb is the one that works best for the individual. Here are my top fifteen favorites for making in to herbal tea as they are widely available and not endangered species (to my current knowledge.) I have included a brief blurb so that you can get an idea of the herbs that will work best for your constitution.Please always check with your naturopathic physician before combining herbs with prescription drugs. Do not take sedative herbs during pregnancy or breastfeeding.
Puppy first aid
Natural Pain Remedies from Your Kitchen. How to make your own apothecary, make a super simple linen spray, and feel like a wizard. As a little girl I mixed up shampoos and lotions in my laboratory, trying to improve on the toiletries we had.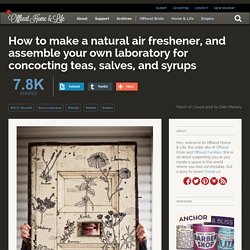 I never came up with anything worth mentioning, but I did once get scolded for spilling my mom's shampoo all over the bathroom rug. A friend of mine told me about the "laboratory" she'd had at age 12, in which she created, among other things, the cure for AIDs. 14 natural items for your alternative first aid kit.
---