Random Junk/Games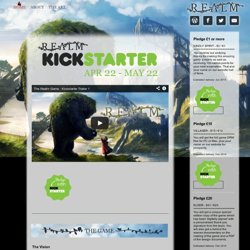 The Vision We are a group of experienced game developers asking for your help to make a unique and visually stunning graphical adventure. We will be using a combination of inspiring 3D and beautifully crafted 2D artwork to set a new artistic benchmark for the point and click genre, not just on PC and Mac, but on tablet devices too. We call our style 'Western Art, Eastern Heart'. We're re-imagining the point and click adventure, bringing it up to date so that it can be played just as easily on touch screen devices as with a mouse. We've taken out complicated inventory screens and obscure puzzles and replaced them with the streamlined interactivity and intuitive design now expected of modern games.
The Realm
1/4" Pine plywood. You can use whatever type of wood you want, but pine looks nice and is relatively cheap. You'll need enough wood to cut out the following pieces: Two 5.5" x 10.5" pieces One 8" x 10.5" base piece Two 8.5 x 5.5" pieces Five 2 7/16" x 11" slats Also you will need two 6 sided half a decagon pieces.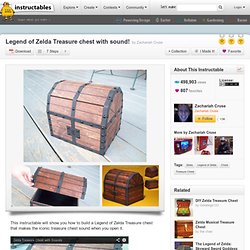 Legend of Zelda Treasure chest with sound!
Very Interesting Gaming Facts | Humor Stories
The Lion King - Homage or Stealing? // Current
166670_482412477269_147897627269_5573884_4503377_n.jpg (291×267)
20 Images That Can't Be Unseen | Pleated-Jeans.com
11 Ways You Can Prank Your Children
Zelda - Links Awakening | Game Boy Color | Rom Sharing
50 Ways How Not To Be Bored In Class
Interactive 3D Skeleton