Javascript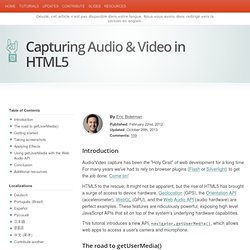 Introduction
Capturing Audio & Video in HTML5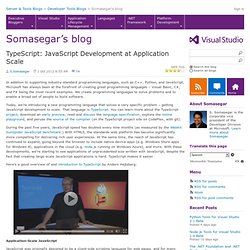 In addition to supporting industry-standard programming languages, such as C++, Python, and JavaScript, Microsoft has always been at the forefront of creating great programming languages – Visual Basic, C#, and F# being the most recent examples. We create programming languages to solve problems and to enable a broad set of people to build software. Today, we're introducing a new programming language that solves a very specific problem – getting JavaScript development to scale.
TypeScript: JavaScript Development at Application Scale - Somasegar's blog
RailwayJS - Un framework MVC pour Node.js basé sur Express
Ces dernières années, l'utilisation de JavaScript a évolué jusqu'à en faire un incontournable du web.
Le Programmeur Moderne - Le JavaScript moderne
Lightbox Evolution is a tool for displaying images, html content, maps, and videos in a "lightbox" style that floats overtop of web page. Using Lightbox Evolution, website authors can showcase a wide assortment of media in all major browsers without navigating users away from the linking page. Screenshots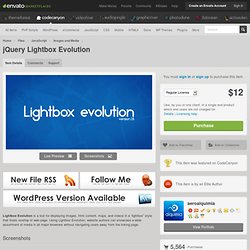 jQuery Lightbox Evolution
Previously I analyzed ECMAScript 5′s Object and Property system. This is a huge new aspect of the language and deserved its special consideration. There are a number of other new features and APIs that need attention, as well.
ECMAScript 5 Strict Mode, JSON, and More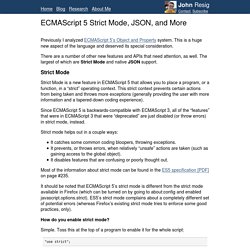 Complex and slick JavaScript-based animation has been made easier with the emergence of frameworks and libraries that give developers the ability to create stunning and eye-grabbing animation and transition effects that make it easy these complex tasks.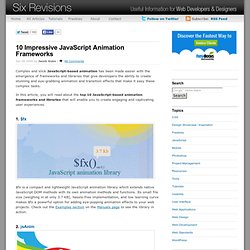 jQuery lightbox for images, videos, YouTube, iframes, ajax | Stéphane Caron – No Margin For Errors
To open inline content, simply: Create a link (<a href="#">). Add the rel attribute "prettyPhoto" to it (rel="prettyPhoto").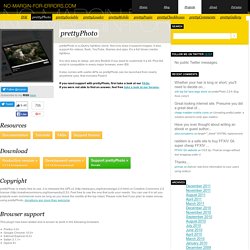 Articles et tutoriels JavaScript | Atinux
Après quelques années à écrire dans un langage, on finit facilement par oublier les premières difficultés que l'on avait rencontrées.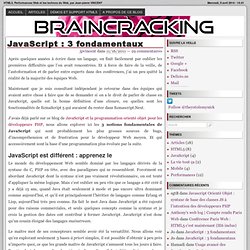 FGRibreau/forever-webui - GitHub
A JavaScript library is a library of pre-written JavaScript which allows for easier development of JavaScript-based applications, especially for AJAX and other web-centric technologies. JavaScript library is mostly used for writing functions that are embedded in or included from HTML pages and interact with the Document Object Model (DOM) of the page. Because JavaScript code can run locally in a user's browser (rather than on a remote server), the browser can respond to user actions quickly, making an application more responsive.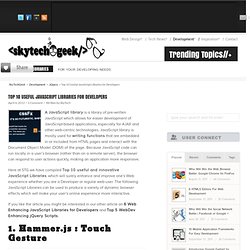 Top 10 Useful JavaScript Libraries for Developers