Graphic design
Jocelyn Cottencin
imagethemusic.it
catalogtree 4.0
POLY-XELOR-ROCK'N-ROLL
Luna Maurer
the works of Edo Paulus
Jonathan Puckey - Conditional Design
Roosje Klap
Papier peint intissé & panoramique, store, nappe, chemin de table design - gaf - Deco maison moderne
Méthode Bernadette, ÉSAAB
killian loddo
Manuel Zenner Graphic design and research
Thomas Couraut • Hello!
Graphic design Kevin Bray
Business Cards printed by letter press @3 months ago with 1 note Afro=Cool Quartet concert at Mezz Café - Thanks to Open Set, the Mezz and Dennis Elbers.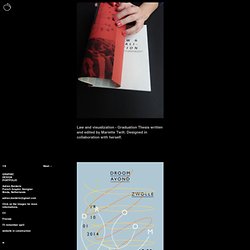 Adrien Borderie
Site de Thomas Bouville
menu : thomasoudin
Graphiste et Webdesigner freelance à Nevers | Ambroise Maupate
FULGURO.
Nike / House of Hoops - Miami Second illustration of LeBron James for the Nike / HOH store in Miami.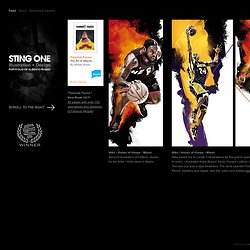 Sting One
Dans ce billet je me propose de parler de l'édition en ligne et de son avenir (si c'est possible). Il s'agit de mes notes préparant une conférence sur la presse en ligne qui aura lieu ce 7 avril (organisée par e-artSup). --> un lien vers le pdf de présentation de cette conférence.
Etienne Mineur archives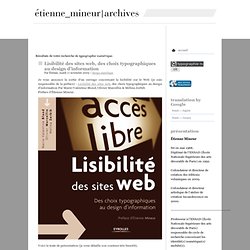 Raphaël Bastide ▬ Work
A is a name
Apeloig
christophe gaudard
Superscript² / Typographie — Typography
Bienvenue en Château-vacant !
Ottoboni