Nerdstuffs
Having Agastya installed on your phone magically allows you to access your mobile remotely. You can access & retrieve a lot of data from your mobile phone even if you don't have it with you. The data which could be fetched includes 1) Contacts (Fetching contact number from your Address book) 2) Call Logs (Checking Missed Calls/Received Calls/Dialed Numbers) 3) IMEI Number 4) Phone Profile (Changing profile mode to Ringer or Silent) 5) SIM Number (Retriving SIM Number) 6) SMS logs (Checking SMS's received on your phone) Before you download, install and start using it – allow us to share with you some use cases where this app could be of some serious help. e.g. – 1 You reach your office and realise you have forgotten your phone at your home. Need to urgently call a client whose phone number you don't remember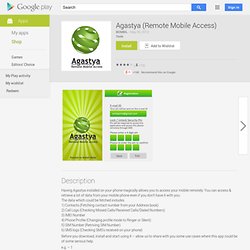 Agastya (Remote Mobile Access) - Android Apps on Google Play
New York Times openly admits mainstream media stories are scripted by the White House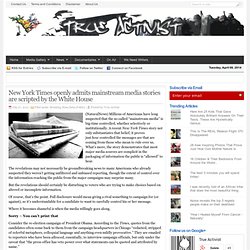 (NaturalNews) Millions of Americans have long suspected that the so-called "mainstream media" is big-time controlled, whether selectively or institutionally. A recent New York Times story not only substantiates that belief, it proves just how controlled the messages are that are coming from those who mean to rule over us. What's more, the story demonstrates that most major media sources are complicit in the packaging of information the public is "allowed" to hear. The revelations may not necessarily be groundbreaking news to many Americans who already suspected they weren't getting unfiltered and unbiased reporting, though the extent of control over the information reaching the public from the major campaigns may surprise many. But the revelations should certainly be disturbing to voters who are trying to make choices based on altered or incomplete information.
Get back stuff you lose. Return stuff you find.
Find the best tools for your website | TopAlternatives.com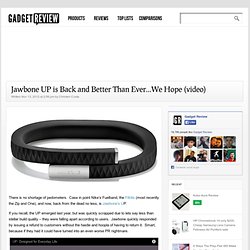 Jawbone UP is Back and Better Than Ever…We Hope (video
There is no shortage of pedometers. Case in point Nike's Fuelband, the Fitbits (most recently the Zip and One), and now, back from the dead no less, is Jawbone's U P. If you recall, the UP emerged last year, but was quickly scrapped due to lets say less than stellar build quality – they were falling apart according to users. Jawbone quickly responded by issuing a refund to customers without the hastle and hoopla of having to return it.
New Apps in the AppStore
Finger Drum Pads SID by alexander smith Released: Mon April 01st, 2013 $0.99 - Music $0.99 Guitar Extraordinair HD by Mateen Pekan Released: Mon April 01st, 2013 $0.99 - Music $0.99 Celebrity Quiz by AppTailors by Pedro Lanca Released: Mon April 01st, 2013 $0.99 - Games $0.99 Don:t Let It End by Ryan Seabury Released: Mon April 01st, 2013 $0.99 - Games $0.99 Driver 3D by LE MINH HOANG Released: Mon April 01st, 2013 $0.99 - Games $0.99 Counting Around the World - videos, games, pictures, puzzles and music, learn numbers count and play with REAL KIDS from all around the world!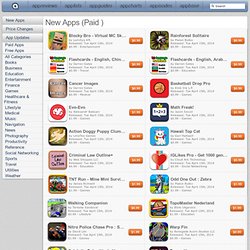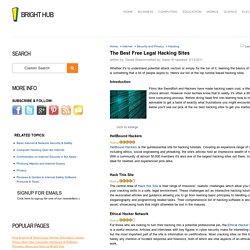 written by: Daniel Robson • edited by: Aaron R. • updated: 2/13/2011 Whether it's to understand potential attack vectors or simply for the fun of it, learning the basics of hacking is something that a lot of people aspire to. Here's our list of the top tutorial based hacking sites. Introduction Films like Swordfish and Hackers have made hacking seem cool, a lifestyle choice almost. However most techies know that in reality it's often a difficult and time consuming process. Before diving head first into learning how to hack it's advisable to get a taste of exactly what frustrations you might encounter, so below you'll see our pick of the six best hacking sites to get you started.
The quest for ending email overload starts with removing all of your unwanted subscriptions that you have mindlessly added before. Although Gmail's filters are a good way to block subscriptions, the best approach is to manage each subscription and remove them altogether. For this specific need, you should check out Unroll.me. This app scans your emails, detects your subscriptions, then lets you manage and delete them. Using this service is a breeze as all you need is your email account to get started.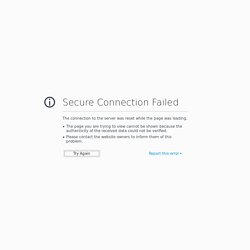 Unroll.me: Easily Manage Your Email Subscriptions In Gmail
Mass Unsubscribe From Nuisance Email Newsletters With Unsubscribr
Do you get more email than you know what to do with? You're not alone. I get multiple, daily corporate emails that I routinely delete without so much as opening.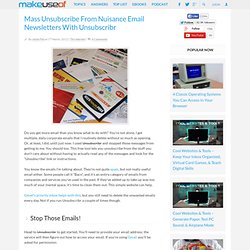 Free Online Video Ripper - rip YouTube, Dailymotion, Vimeo, Break etc and local videos to MP4, AVI, MOV, WMV, MP3 etc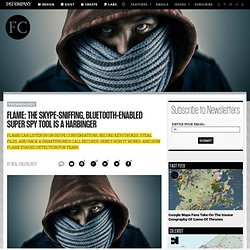 Flame: The Skype-Sniffing, Bluetooth-Enabled Super Spy Tool Is A Harbinger
The news from cybersecurity researchers this Memorial Day sounded like a plot device from a science fiction movie. A hyper-secret surveillance program laid dormant on computers around the world for years, secretly turning on microphones, taking screenshots, copying files, recording keystrokes, fiddling with Bluetooth, and sending all the information off to unknown parties. Following an investigation request by the United Nations' International Telecommunications Union, the discovery of Flame--the world's most sophisticated known weapon of cyberwar--was made public.
I think PayPal sucks , and I'm not alone . Making matters worse, the Consumerist found that PayPal has decided to limit your ability to take legal action against them if they cause you any trouble. Fortunately, there's a way out. Here's the relevant passage in PayPal's updated user agreement :
PayPal Wants to Limit Your Legal Rights Against Them, Here's a Way Around That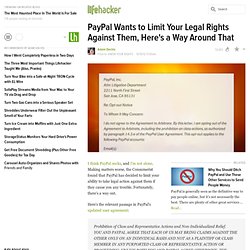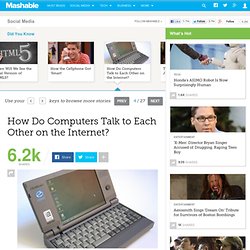 TCP/IP is a set of communications protocols that allow computers to communicate on the Internet. Its name refers to the two most important protocols in the suite — the Transmission Control Protocol (TCP) and the Internet Protocol (IP). TCP/IP specifies how devices connect to the Internet and how data transmits between those devices. TCP/IP was originally developed by Vint Cerf and Bob Kahn, while under contract at the U.S.
How Do Computers Talk to Each Other on the Internet?
Print That Screen, Literally! Document Extractor – Combi Monitor is a screen that doubles up as a printer as well. Why? Because you need precious space on your desk to put other stuff!
Sophie - iPhone Dock with Photograph Printer by Mac Funamizu
Morning Brain Teasers Dare to get the iQ Alarm clock only if you're smarter than a fifth grader. The clock has no snooze button so instead, challenges you with brain teasers to shut the damn thing off! Expect to wake up to questions like "What's your favorite Design Blog?"
Smartphone Booklet by Ilshat Garipov
Not a Pamphlet, It's a Smartphone Clutch your pearls because I'm about to say something amazing – nanoparticles! Yes these tiny, near invisible objects can revolutionize the bio medical, optical and electronic fields so designer Ilshat Garipov put pen to paper and came up with the Smartphone Booklet – a disposable phone as thin as a cardboard made possible by switching from traditional silicon to nanoparticles.
HTC HDD Cell Phone With Multi OS by Antoine Brieux
Alto Sewing Machine by Sarah Dickins
Cellphone Inspired By Chinese Scrolls
Why SociallyActive? - - SociallyActive
Fighting Hackers: Everything You've Been Told About Passwords Is Wrong | Wired Opinion
CloudCracker :: Online Hash Cracker
The Pirate Bay Heads to the Cloud
Check if the ISP is Limiting your Internet Download Speed
Glasnost: Test if your ISP is shaping your traffic
Ask an Expert: All About Hacking and Other Crime
Download BootMed Plus 1.2
Create Your Own Photo E-books Using Pholium For The iPad
Ninja Standing Desk by Dan McDonley
Tinkering Monkey » Do Your Back a Favor, Get a Standing Desk
Pivot View of Netflix Instant Watch Movies
A standing desk for $22
vacuum nossel picks up dog hair better! | gurus | The future needs fixing
Add custom in-ear cushions to your Bose earbuds | gurus | The future needs fixing
Make your mouse comfier: add a rest for your pinky finger | gurus | The future needs fixing
stop USB Flash drive lids from disappearing | gurus | The future needs fixing
Free software downloads and software reviews