Technologizer Tweet-Up
S Tweetup: The Photos | Technologizer. This is the first time I'm linking to party snapshots here at Technologizer, but I have a good excuse: On Tuesday night, we held our Technologizer's Tweetup party at Nectar Wine Lounge and Restaurant in Burlingame, California. 120+ FoTs (Friends of Technologizer) showed up and seemed to have a very good time, as you can see in these photos.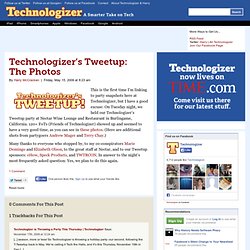 (Here are additional shots from partygoers Andrew Mager and Terry Chay.) Many thanks to everyone who stopped by, to my co-conspirators Marie Domingo and Elizabeth Olson, to the great staff at Nectar, and to our Tweetup sponsors: eHow, Speck Products, and TWTRCON. In answer to the night's most frequently asked question: Yes, we plan to do this again. About Technologizer & Harry McCracken. I'm Harry McCracken, founder and editor of Technologizer.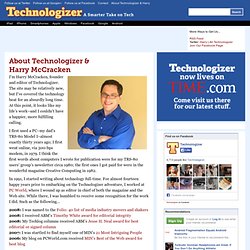 The site may be relatively new, but I've covered the technology beat for an absurdly long time. At this point, it looks like my life's work–and I couldn't have a happier, more fulfilling calling. Harry-Go-Round. First, an apology: It's taken far too long for me to shower praise on The Noble Approach: Maurice Noble and the Zen of Animation Design, by my friend Tod Polson.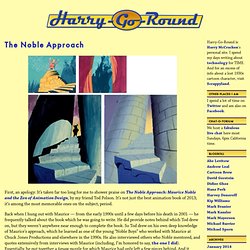 It's not just the best animation book of 2013; it's among the most memorable ones on the subject, period. Back when I hung out with Maurice — from the early 1990s until a few days before his death in 2001 — he frequently talked about the book which he was going to write. He did provide notes behind which Tod drew on, but they weren't anywhere near enough to complete the book. Photos: Technologizer Tweetup | The Web Life | ZDNet.com. Technologizer Tweetup : un album. Twitter. Ken Yeung (thekenyeung) Harry McCracken (harrymccracken) Elizabeth Olson (EbethO) Marie Domingo (marieadomingo) Irene Koehler (IreneKoehler) Irenekoehler. Patrice Lamothe (patricelamothe) Patrice. Christel Vanderboom (Xtel) Xtel. Travis Murdock (travismurdock) Travismurdock. Leweb09.
---