Technologizer Tweet-Up
s Tweetup: The Photos | Technologizer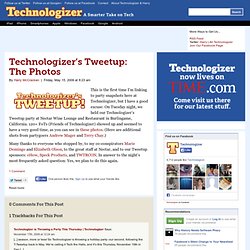 This is the first time I'm linking to party snapshots here at Technologizer, but I have a good excuse: On Tuesday night, we held our Technologizer's Tweetup party at Nectar Wine Lounge and Restaurant in Burlingame, California. 120+ FoTs (Friends of Technologizer) showed up and seemed to have a very good time, as you can see in these photos.
About Technologizer & Harry McCracken
I'm Harry McCracken, founder and editor of Technologizer. The site may be relatively new, but I've covered the technology beat for an absurdly long time. At this point, it looks like my life's work–and I couldn't have a happier, more fulfilling calling.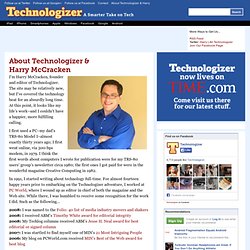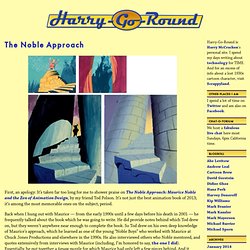 Harry-Go-Round
First, an apology: It's taken far too long for me to shower praise on The Noble Approach: Maurice Noble and the Zen of Animation Design, by my friend Tod Polson.
Photos: Technologizer Tweetup | The Web Life | ZDNet.com
Technologizer Tweetup : un album
Ken Yeung (thekenyeung) on Twitter
Harry McCracken (harrymccracken) on Twitter
Elizabeth Olson (EbethO) on Twitter
Marie Domingo (marieadomingo) on Twitter
Irene Koehler (IreneKoehler) on Twitter
Christel Vanderboom (Xtel) on Twitter
Travis Murdock (travismurdock) on Twitter