Music
10 Teaching Tips and Games For Using Music Flashcards | The Music Teachers Blog. « A Fun Cartoon For Music Teachers | Home | Using Google Interactive's in the Music Classroom » Flash cards provide a fun and affordable method of teaching exciting new concepts.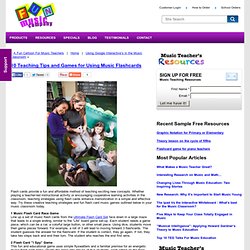 Whether playing a teacher-led instructional activity or encouraging cooperative learning activities in the classroom, teaching strategies using flash cards enhance memorization in a simple and effective way. Try these creative teaching strategies and fun flash card music games outlined below in your music classroom today. The Musical Staff - Free Quizzes. Would you like to be able to read music?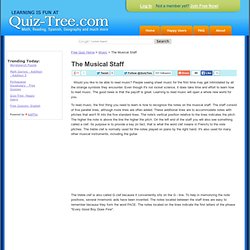 People seeing sheet music for the first time may get intimidated by all the strange symbols they encounter. Even though it's not rocket science, it does take time and effort to learn how to read music. Music Theory - Free Music Games. Music Theory - FREE Presentations in PowerPoint format, Free Interactives and Games. Morton Subotnick's Creating Music. Welcome to SFSKIDS.
Children's Songs & Nursery Rhymes with Lyrics, Words & Music | BusSongs.com.
---