Blogs
The Strokes News — Covering All Angles of the World's Best, Most Interesting Band.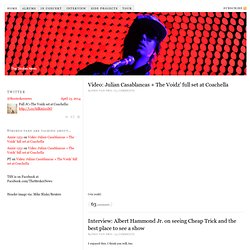 Julian Casablancas + The Voidz announce show in Los Angeles April 8, 2014 Julian Casablancas + The Voidz will return to the United States this week. They'll waste little time getting back onstage.
imveryape
Reviews Reviews of the latest from Kaiser Chiefs, The Hold Steady, Foster the People, SOHN, Timbre Timbre, Mr Little Jeans and more. Feature Favorites from Against Me!, The Antlers, Jamie xx, Yumi Zouma, Wye Oak and Mikal Cronin.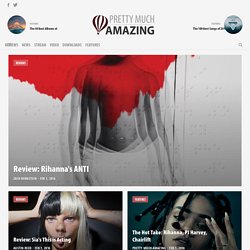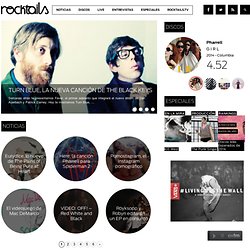 Rocktails | Noticias de música | Rock | Indie
Hay una relación inevitable en la era digital: todas las tendencias de internet tarde o temprano chocan con la mayor tendencia de internet, la pornografía. Youtube tiene su versión Youporn, Facebook tiene su Adult Friend Finder y así la lista continúa. La joda es que ahora Instagram tiene su rebusque picante, Pornostagram, una aplicación para compartir imágenes instantáneas con retoques hipsters y un único eje temático, el sexo. Leer más –>
VOMB
Discos Disco: Temples – "Sun Structures" Disco: Beck – 'Morning Phase' Disco: Jake Bugg – 'Shangri La' Disco: Arcade Fire – 'Reflektor' bentley gallery bmw