Food and Cooking
Sausage and Cheese Crescent Squares Recipe from Pillsbury. Michelin Guide Bay Area 2012 Released (PHOTOS) On Tuesday, Michelin released its 2012 Bay Area and Wine Country Restaurants guide.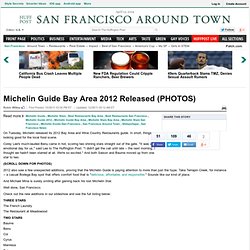 In short, things are looking good for the local food scene. Corey Lee's much-lauded Benu came in hot, scoring two shining stars straight out of the gate. "It was an emotional day for us," said Lee to The Huffington Post. Ferran Adrià from El Bulli Building "Tickets" | Barcelona Apartments Blog. Nov 23 Author: Saras | Category: News Ferran Adrià, aka genius behind Michelin star winning El Bullí, has announced his new project after the tragic closing of El Bullí.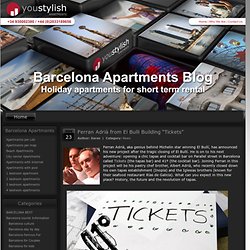 He is on to his next adventure: opening a chic tapas and cocktail bar on Parallel street in Barcelona called Tickets (the tapas bar) and 41º (the cocktail bar). Radish and Oysters on Rice (Gulbap in Korean) | My Korean Kitchen. "Radish and Oysters on Rice" (Gulbap, 굴밥) sounds like a very weird combination, yet it is one of the best food combinations for each other apparently.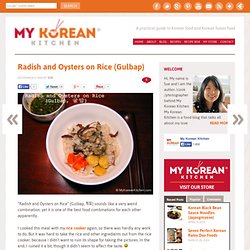 I cooked this meal with my rice cooker again, so there was hardly any work to do. But it was hard to take the rice and other ingredients out from the rice cooker, because I didn't want to ruin its shape for taking the pictures. In the end, I ruined it a bit, though it didn't seem to affect the taste. It was really yummy and filling. I also felt really healthy. GET OFF YOUR BUTT AND BAKE!: PASTRY. Last night, I decided to make one of my favorite cookies.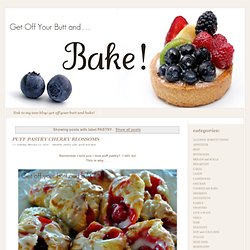 These little pastry swirls are so delish! I usually use my favorite pie crust recipe, which I have previously posted, but I decided to try a pastry recipe by the Barefoot Contessa. This recipe calls for lots of butter!
---