Habeas_data
LEY 25/2007, de 18 de octubre, de conservación de datos relativos a las comunicaciones electrónicas y a las redes públicas de comunicaciones.
Bienvenido | Benvinguts | Benvidos | Ongi etorri Búsqueda avanzada Tus Derechos Cumple con la LOPD La agencia
Agencia Española de Protección de Datos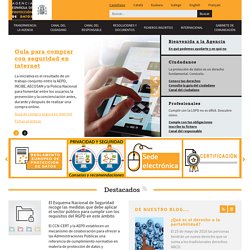 About: Data portability is the ability for people to reuse their data across interoperable applications. The DataPortability Project works to advance this vision by identifying, contextualizing and promoting efforts in the space. Connect. Control. Share. Remix.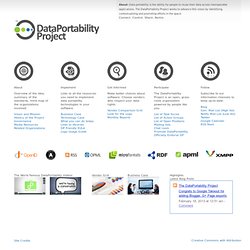 Software de Gestión en materia de Protección de datos
Monitor de Privacidad y Acceso a la Información en América Latina