Actualités
Blog Ludodessins
alter49.org : agenda alternatif du Maine et Loire
Independent Media Center | www.indymedia.org | ((( i )))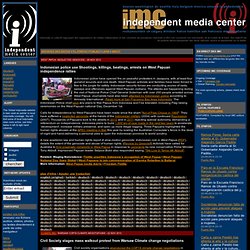 - 19 May 2012 A BUILDING IS NOT ENOUGH: Occupying a Skyscraper for Art Hundreds of people are blocking a street in Milano protesting for the eviction of a skyscraper of 32 floors they were occupying.
The Mafia Ruling Ukraine's Mobs Organized crime helped Putin grab Crimea, and may open the way for him to take more of Russian-speaking Ukraine. DONETSK, Ukraine — I was talking to some young black-clad pro-Russian agitators at a checkpoint they'd set up on the outskirts of this city in eastern Ukraine when a shiny black Mercedes pulled up a few yards away.
LE JURA LIBERTAIRE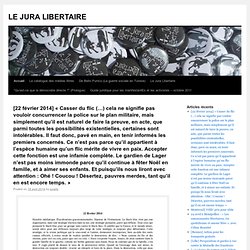 Samizdat.net : Actualités
Calais: Une nouvelle maison squattée, expulsion illégale après cinq jours Lundi 6 Janvier 2014, la maison situé au 221 Route de Saint Omer à Calais, a été squattée. Cette maison était vide depuis plus d'un an. 5 jours après l'occupation, la maison a été expulsée, les procédures légales étant ignorées par les autorités. Jeudi, la police et les répresantants de l'OPH (Office Public de l'Habitat) propriétaire des lieux ont débarqués.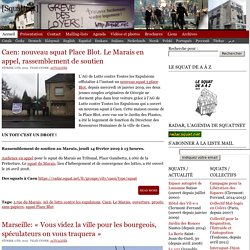 [Squat!net]
en francais