Inglês
English verbs
English as a Second Language Podcast
Contemporary Brazilian Short Stories (CBSS)
Phrasal Verbs
Fale inglês, aulas de inglês, palavras em inglês e aprenda inglês no EnglishSpeak.com
Welcome to YouTube! The location filter shows you popular videos from the selected country or region on lists like Most Viewed and in search results.To change your location filter, please use the links in the footer at the bottom of the page.
Chaîne de hellochannelenglish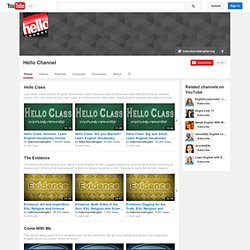 Learning English - Lesson One (Introduction)
Dicionário visual Inglês -> Português online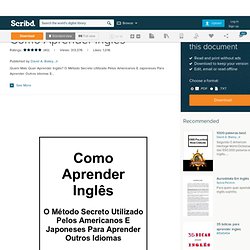 como-aprender-ingles
Quem Mais Quer Aprender Inglês? Copyright 2005 David A.
Adir Ferreira Idiomas
Inglês na Ponta da Língua :: Denilso de Lima | Inglês
Oferecemos traduções em diferentes idiomas, desde expressões coloquiais e regionais até vocabulário técnico e específico. Nossos diferenciais incluem filtros de busca, sinônimos, pronúncia, frases de exemplo e muito mais.