Inspiration
Morning photo: September stunners
Posted on December 2, 2013 by Bob Berwyn Transitions … A clearing September storm over the Continental Divide. FRISCO —Although I've previously said that May is my favorite month for photography (and I'm sticking with it), I almost changed my mind after picking out a few September images for the 2014 Summit Voice calendar.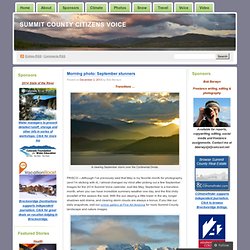 Amazing Long Exposure Photographs Of Ballet Dancers In Motion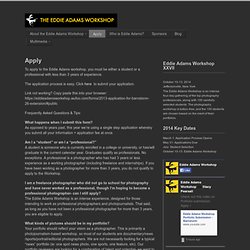 To apply to the Eddie Adams workshop, you must be either a student or a professional with less than 3 years of experience.
Eddie Adams Workshop | Eddie Adams Workshop
photography tips site
Every day I spend time surfing and checking out all kinds of links, resources and videos.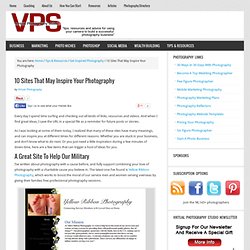 Yellow Ribbon Photography - Photos