Inspiration
Stefano Unterthiner Photography : Animals Face to Face. 365Quotes. Morning photo: September stunners. Posted on December 2, 2013 by Bob Berwyn Transitions … A clearing September storm over the Continental Divide.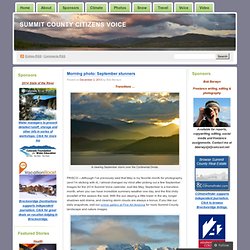 FRISCO —Although I've previously said that May is my favorite month for photography (and I'm sticking with it), I almost changed my mind after picking out a few September images for the 2014 Summit Voice calendar. Amazing Long Exposure Photographs Of Ballet Dancers In Motion. Eddie Adams Workshop | Eddie Adams Workshop. To apply to the Eddie Adams workshop, you must be either a student or a professional with less than 3 years of experience.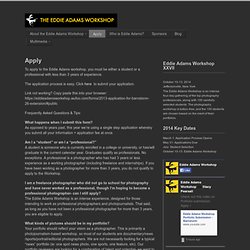 The application process is easy. Click here to submit your application. Link not working? Photography tips site. Every day I spend time surfing and checking out all kinds of links, resources and videos.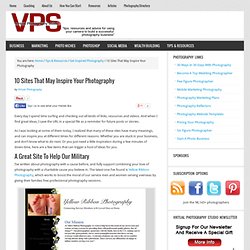 And when I find great ideas, I save the URL in a special file as a reminder for future posts or stories. As I was looking at some of them today, I realized that many of these sites have many meanings, and can inspire you at different times for different reasons. Whether you are stuck in your business, and don't know what to do next. Or you just need a little inspiration during a few minutes of down-time, here are a few items that can trigger a host of ideas for you.
Yellow Ribbon Photography - Photos.