Tools + Methods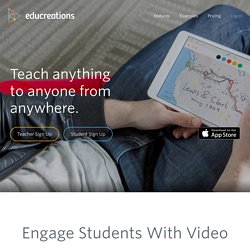 educreations We're Hiring! Already registered?
Easiest and Quickest e-Learning Tool
The Wolfram Education Portal Is Here!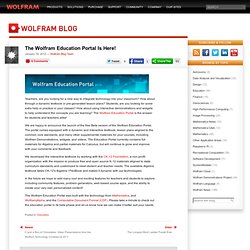 January 18, 2012 — Wolfram Blog Team Teachers, are you looking for a new way to integrate technology into your classroom? How about through a dynamic textbook or pre-generated lesson plans? Students, are you looking for some extra help or practice in your classes?